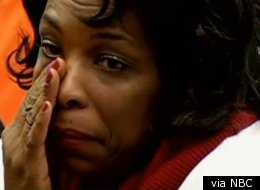 A long-brewing conflict between North Chicago police and residents who claim they habitually act with excessive force came to a head at a special city council meeting Thursday evening.
The tipping point was Mayor Leon Rockingham Jr.'s veto of the council's 4-3 vote to suspend Police Chief Mike Newsome over brutality allegations against officers he oversaw, the Chicago Sun-Times reports. On Nov. 6, Darrin Hanna, 35, was allegedly beaten and shocked with a Taser by police responding to a domestic violence complaint. He died of complications related to his injuries a week later.
During the chief's six-year tenure, a half dozen police brutality claims have cost the city about $1.3 million in settlements, according to NBC Chicago. But Rockingham said he thought Newsome was "doing a good job," and several residents in attendance called for punishment of the officers involved over Newsome.
Hanna's relatives demanded justice for his death with emotionally invective speeches at the meeting. Hanna's 4-year-old son pointed up when asked by Hanna's mother, Gloria Carr, where his father was.
"You stole my life," she said to the mayor and council members at the meeting. (See above video.)
Seven officers involved in the case have been placed on desk duty while the Illinois State Police investigate Hanna's death, but Rockingham refuses to take decisive action against Newsome while the investigation is underway, ABC Chicago reports. Residents believe the issue requires more action; attorneys representing victims of alleged brutality say two other North Chicago police officers have demonstrated a history of excessive force that must be addressed.
Stretha "Van" Alston, 61, who received settlement money from the city after being beaten during a 2009 traffic stop, showed a video of the interaction at the meeting and demanded more severe punishments for the officers involved, the Chicago Tribune reports.
"What we need in this town is what we used to have: justice," Alston said at the meeting.