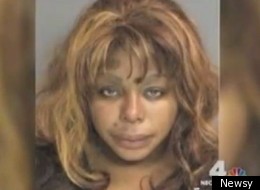 A New Jersey woman faces involuntary manslaughter charges after she allegedly administered a fatal penile injection to a 22-year-old man.
Kasia Rivera, 34 of East Orange, injected silicone into the penis of the late Justin Street when the 22-year-old visited Rivera's home, where she maintained an unauthorized medical practice, the Star Ledger reports.
One day after the May 6 visit, Street died from silicone embolism, medical examiners said, according to NBC New York.
A medica examiner determined Street's death a homicide, leading authorities to launch an investigation, according to MyFox New York.
Rivera's bail is set at $75,000. She is charged with unauthorized practice of medicine and manslaughter.