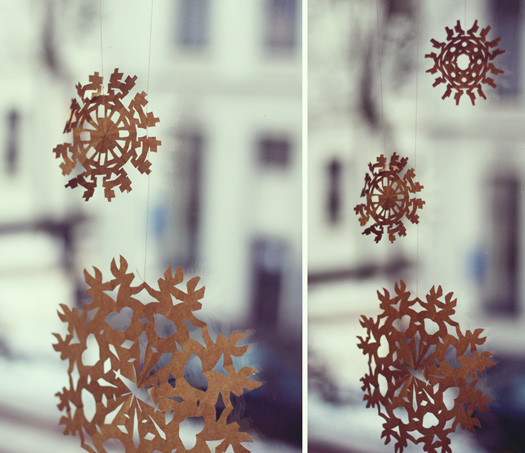 This Craft Of The Day is a simple way to bring a seasonal touch to your decor. Flickr Photo by Suzette Pauwels
Whether taped to a window or hung along the fireplace, paper snowflakes are an easy way to bring the winter indoors. All you need are scissors, paper and your own imagination. Just fold a circular piece of paper in half three times and the cut a free-hand design into the folds. When you open up the circle, you'll have a snowflake. If you're not sure what to cut, you can always print out these free templates as a starting point!
And, be sure to check out our other great crafts in our Craft Of The Day slideshow below.
FOLLOW HUFFPOST