Janice Dickinson Puts Tyra Banks & 'America's Next Top Model' On Blast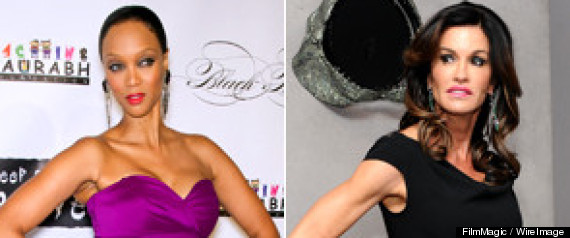 In spite of last Wednesday's finale of "America's Next Top Model: All Stars" making headlines stemming from the dismissal of contestant Angelea Preston, former judge Janice Dickinson isn't shocked by the show's recent controversy.
"CoverGirl are the ones who choose the model -- not any of the judges. People don't know that!" she revealed in an interview on Janice TV at FilmOn.com. "When I found that out, I split. It's rigged!"
Since show creator Tyra Banks reportedly fired her in 2005 after four seasons of the reality show, Dickinson has publicly ridiculed Banks in the past calling her a "huge, big woman," and a "man." It appears that the 56-year-old still has a distaste for her former boss.
"The fact of the matter is [Tyra Banks] makes like $90 million," she said. "She makes a lot of money per year still hawking that franchise worldwide -- they're doing it in every country -- and it's CoverGirl who chooses the winner...F*** you Tyra! Eat a bag of royal skank!"
"America's Next Top Model" parent network, The CW, tells Us Weekly that Dickinson's comments about the show and CoverGirl "is completely untrue."
Dickinson reiterated her feelings to the tabloid on Friday stating; "I have a distaste for her. In America you say the truth. On TV you can fabricate it but eventually we all find out."
PHOTOS:

8th Annual Keep A Child Alive Black Ball