Sure, our military men and women are bravely risking their lives to fight for our country. But: do they look good doing it?
That's what's apparently concerning shapewear giants Spanx. The company sent a press release to Jezebel boasting that Spanx donated 10,000 of their "cotton compression undershirts" to servicemen overseas. Valued at $58, the shirts are designed to help dudes "comfortably firm the chest, flatten the stomach, support the lower back and improve posture."
Hold up. Shapewear? For soldiers? Why?
We launched SPANX for Men to help guys battle the bulge, and now we're proud to donate SPANX Cotton Compression Undershirts to the men who go to battle for us every day. The shirts help men feel firmer and stand taller, and we hope they serve as a reminder to our servicemen that we stand firmly behind them. This donation is a unique way for Spanx to support the troops, and we appreciate the partnership of the USO to help make it happen.
While it's a nice gesture, we're confused. Just like Spanx's activewear line, the military shapewear is besides the point. You don't need to look svelte when you're at the gym: that's why you there. And trust us, servicemen and women: we don't care how your curves look; we're just grateful for your service.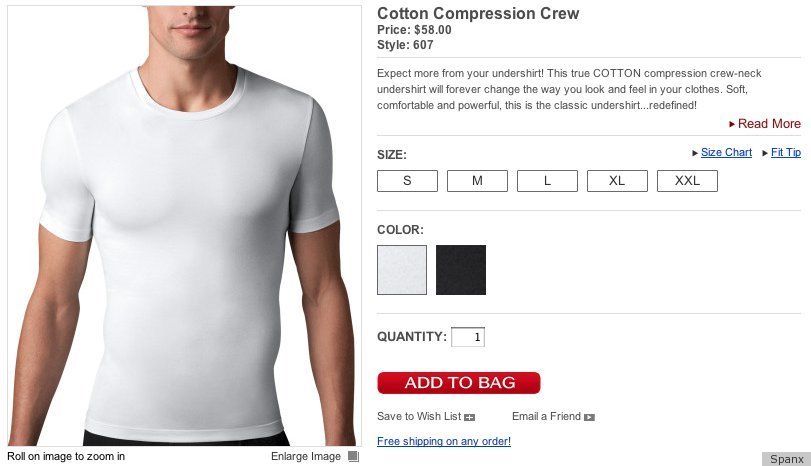 SUBSCRIBE AND FOLLOW
Get top stories and blog posts emailed to me each day. Newsletters may offer personalized content or advertisements.
Learn more