Boomers Heading Back To Community Colleges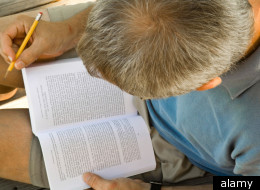 www.usatoday.com:
ROCHESTER, N.Y. -- Paul Klingler likes his job as a mold-maker for a Rochester plastics manufacturer.
But the 54-year-old Parma resident also liked his last mold-making job, which he held for four years before being laid off early this year. And when he didn't get a call back regarding an open position at another company earlier this year, Klingler chalked it up to his lack of a college degree. "I know I have all the other skills they're looking for," he says.