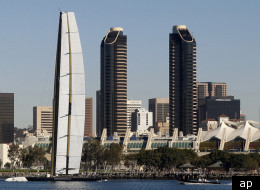 Some 40 percent of U.S. leisure travelers, nearly 21 million people, took a multigenerational trip in the previous 12 months, according to a new study by Preferred Hotels, and this may just be the tip of the iceberg.
"Because of their numbers, frequency of travel, and use of traditional travel agents, the multigenerational traveler presents a powerful opportunity for the international travel market," noted Lindsey Ueberroth, President of Preferred Hotel Group in a statement.
Geographically, families live farther away from each other than at any time in history, and millions of Post 50s are trading briefcases for roller bags. With time, health and disposable income on their hands, they are taking the kids and grandkids along.
Of the multigenerational travelers surveyed, four in ten had traveled outside the continental U.S., and a third had been to Europe. Among the other findings:
-They travel more often: The typical multigenerational traveler takes more trips (4.4 per year) than the non-multigenerational control group (3.6 per year).
-Multigenerational travelers are planning "Milestone Vacations": More than three-quarters had planned a vacation around a life event such as a birthday (50%), anniversary (40%), family reunion (39%), and wedding (37%).
Preferred anticipates more travel companies offering special packages and programs to cater to the market, such as group pricing, celebration event packages, multiple-room packages, family-style dinners, and reunion activities. In 2012, Preferred is launching a family website with a section for people planning multigenerational trips.
Huff/Post50 teamed up with Hotwire to identify some top destinations for multigenerational travelers. Check out the slide show and vote for your favorite!
Top 8 Destinations For Multigenerational Travel
A city world-renowned for its theme-park attractions, great nightlife and nearby sunny beaches, Orlando also goes beyond that and is truly a destination for the entire family. With its mixture of traditional and modern entertainment, fine art museums and galleries and world-class amusement parks such as LEGOLAND® and Walt Disney World, Orlando continues to be a hotspot for the entire family. Travel-Ticker Example Deal: $70/night: last-minute global sale on weekly condos, $489+*: Savings worth waiting until the last minute for -- over $300 off. Head out to one of over 70 global destinations and stay a week for as little as $70 per night. Visit Disney World in Florida, Palm Springs, the Caribbean, Europe, Mexico, and more. Availability is limited and only valid for travel within 30 days of booking. Even if you can't stay all seven nights, you're still getting a great rate.

Known for its championship golf courses as well as its white sand beaches and water parks, Myrtle Beach provides a fantastic vacation experience for all generations. Many resorts in the area also offer all-inclusive packaging or rooms with kitchenettes and oceanviews, which are ideal for families looking for a money-saving getaway. Also, many properties offer extra savings or free nights based on how long you stay. So adding an extra vacation day to get some shopping done at the popular Broadway on the Beach might end up being free. Travel-Ticker Example Deal: Myrtle Beach: oceanfront suite, third night no charge -- $67+ Extend your stay and save. Myrtle Beach's Boardwalk Beach Resort has oceanfront Jacuzzi suites from $100. Stay two nights and your third is on the house -- that works out to rates as low as $67 per night, August 21-September 24.

Boasting a sunny climate that never varies more than ten degrees from moderate, attractions such as the world-class zoo and amusement parks, and natural coastal beauty in places like La Jolla Cove, San Diego offers activities to suit any traveler at any age. And don't forget, the restaurants and nightlife of the Gas Lamp District will definitely keep the grown-ups of the family happy as well! Travel-Ticker Example Deal: San Diego: 30% off four-star downtown waterfront hotel, $90+: Downtown and by the water -- the best of both worlds. Sale rates vary at the four-star Manchester Grand Hyatt San Diego, but you'll always get 30% off stays in December. Looking to go later? Click here to stay January 15-February 27 for $169, including an upgrade to a bay-view room.

Canada is always a great choice for a strong combination of deals and destination, and here are options for folks on either side of the country. Both Vancouver and Quebec City offer up the perfect amount of history, culture, outdoor activities and culinary delights to entertain all generations. Quebec City is unique as it brings a very strong French influence to Canada with 17th Century buildings, waterfalls and a friendly community of residents. Meanwhile, Vancouver is truly a world-class city that has a temperate climate, beautiful scenery and a wide variety of nightlife and shopping options. Vancouver is also a particularly strong deal destination after all the hotel building that happened for last year's Winter Olympics. Travel-Ticker Example Deal: Low international fares from many U.S. cities -- from $99*: Low fares on a flier favorite. Air Canada has low fares from the U.S. to select global cities like Los Angeles to Vancouver for $99* one way and NYC to London for $240* each way (R/T).

The Windy City lives up to its reputation as one of the great cities in the U.S. by providing hundreds of fantastic options for just about any age group. It also tends to be more affordable than its big city siblings like New York and Los Angeles. Chicago is particularly well-known for its art, architecture, and theater options. There are enough attractions to entertain all, including river tours, a cluster of world-class museums at Museum Campus, hands-on studios and exhibits for kids at the Art Institute of Chicago, and plenty of shows and events at the legendary Chicago Theater. Travel-Ticker Example Deal: 40% off Chicago luxury hotel near Magnificent Mile -- $79: This unbeatable price is only on Travel-Ticker -- we double checked. Relax at the luxurious Millennium Knickerbocker hotel in downtown Chicago for 40% off. We also got exclusive discounted room upgrades. Superior rooms are $30 more, and Superior Corner Kings or Doubles with a view are $60 more.

Most people don't consider Las Vegas to be a playground for families, but that popular misconception should make it even easier for multi-generational travelers to get the most out of the city. Las Vegas has been building itself up to be a family's paradise, with many resorts offering a variety of shows to choose from as well as rollercoasters, buffets and plenty of sightseeing. Adults in the family can also take advantage of the vibrant nightlife that Sin City is so famous for. Just a short drive away are the Grand Canyon and also Zion National Park, both of which offer incredible sights for touring. Travel-Ticker Example Deal: Six-day Southwest U.S. hotel and rental car package -- $449+: Gate 1 Travel is offering this Southwest United States experience to Travel-Ticker readers for an exclusive $50 off the already low rate -- just be sure to use promo code TTSWFD50. You'll get a rental car for six days, two nights at the four-star JW Marriott Las Vegas Resort & Spa, one night at Cable Mountain Lodge at Zion National Park, and two nights at the Radisson Woodlands Hotel in Flagstaff.

For the budget-conscious family, all-inclusive is the way to go, and the Caribbean is the perfect spot to score sweet deals. Everyone can eat, stay and play at an all-inclusive resort with one set price and without the hassle of planning. Additionally, most resorts offer a 'kids camp' so that adults can enjoy some down time with a fruity drink and a book by the pool--a rarity on most family vacations. This can allow the adults and the kids in the family to all have the experiences they want...together or separately! Travel-Ticker Example Deal: Jamaica: air + all-inclusive beach resort w/extras -- $579+*: Journey to Jamaica at a bargain rate. Fly from Miami (other departure cities available) and stay three nights at the all-inclusive, beachfront Sunset Jamaica Grande Resort and Spa. Be sure to use promo code BEACH100 to save $100 on your booking. Book now before this peak-season deal sells out.

Cruises are a great option for families right now, especially for a multigenerational vacation with the grandparents. Cruises keep everyone occupied with a diverse set of activities for the children, while the adults can view multiple world sites from the comfort of a floating luxury resort. And let's not forget the array of dining and entertainment options such as nightclubs, comedy acts and shows at your fingertips. Couple these perks with the amazing destinations that cruises travel to like the Caribbean, Europe, Alaska, South America and the Mediterranean, and you can see how easy it is for families to get an affordable and unforgettable experience all on one ship. Travel-Ticker Example Deal: Seven-night Caribbean cruise w/upgrade and extras -- $369+: High seas savings with extras. Hotwire and NCL have teamed up to offer W. Caribbean cruises from $369. Get a complimentary cabin upgrade plus a coupon book with up to $400 in savings. Depart from Tampa on select dates in November, 2012.