Rejoice, "Hunger Games" fans: After a competitive online race to fit together the puzzle pieces of the latest "Hunger Games" poster, it has finally come together in all its glory thanks to Panem-savvy tweeter @Johnshoward.
Featuring the fearless Katniss Everdeen (Jennifer Lawrence) standing in the Capitol arena surrounded by pictures of fellow tribute Peeta Mellark (Josh Hutcherson), the poster was pieced together at the appropriate time as yesterday marked "100-days-until-March-23rd" (the film's release date), sending die-hard fans into a frenzy.
Pre-"Hunger Games" press alone has already launched Lawrence into super-stardom, but the "Winter's Bone" actress isn't quite ready for it. "I got a taste of fame from the Oscars and I didn't like it. That's a terrible thing to say because it's such a tremendous honor. But I went from being normal Jennifer to being at these parties where I couldn't just be the girl making dumb jokes in the corner," she told the Wall Street Journal. "I remember sitting in a coffee shop in London thinking, if I say yes to this job, next year at this time people will be here taking pictures of me with their phones. And I couldn't find a bright side in it. But I didn't want to say no to a script that I loved because I was scared."
March 23, 2012 is now only 99 days away, so feel free to celebrate by staring longingly at this daunting new image and the latest movie stills. May the odds be ever in your favor!

PHOTO: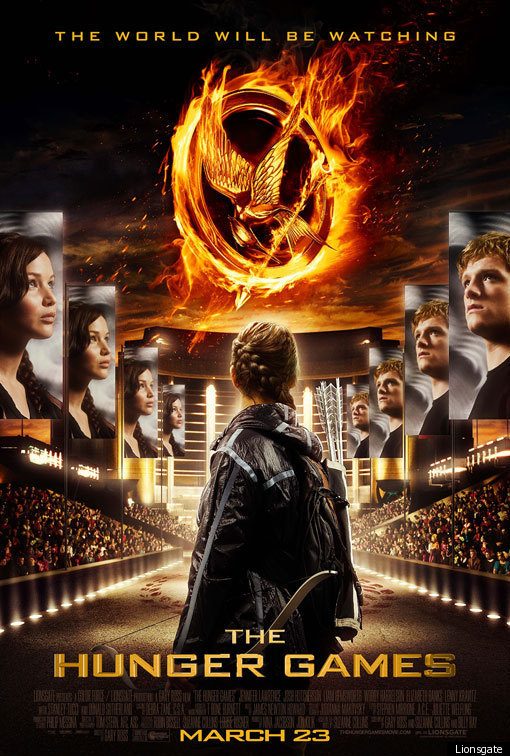 For more, click over to EW.

SUBSCRIBE TO & FOLLOW ENTERTAINMENT
THE spot for your favorite fan theories and the best Netflix recs. Learn more