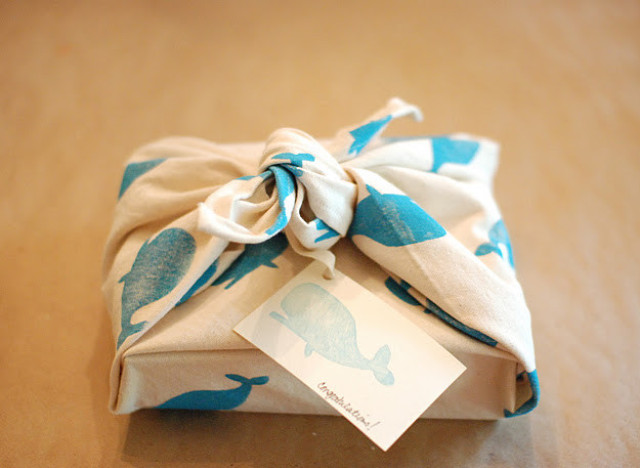 Give your favorite crafty friend two gifts in one with this great homemade gift idea! Instead of using wrapping paper, use customized fabric to disguise a present. Your friends will not only be excited for the gift, but they'll love having some extra fabric to add to their scrap pile.
What You'll Need
Stamp
Fabric
Brayer
Block printing ink
How To Make It
1. Wash, dry and iron your fabric.
2. Pour some ink into a paper plate. You will not need a lot.
3. Roll your brayer in the ink, coating it completely.
4. Apply ink to stamp by rolling the brayer over the surface.
5. Press the stamp onto your fabric, using your palm or a book for an even application.
6. Let the fabric dry.
7. Iron the fabric to set the ink and wrap your gift!
And to see another use for scrap fabric, watch this...
SUBSCRIBE AND FOLLOW
Get top stories and blog posts emailed to me each day. Newsletters may offer personalized content or advertisements.
Learn more