It's cold in New York, and instead of bundling up in a big coat, Katie Holmes apparently decided to DIY a cold weather outfit with a blouse and a strapless jumpsuit to celebrate her 33rd birthday with Tom and Suri.
We're not sure Katie's sartorial Macgyver attempt was successful; the sheer blouse looks kind of awkward and mismatched in texture ballooning out of the silk jumpsuit. And eek! Did she forget to zip it up in the back?
Check out the slideshow below and weigh in on whether Katie should keep crafting her ensembles.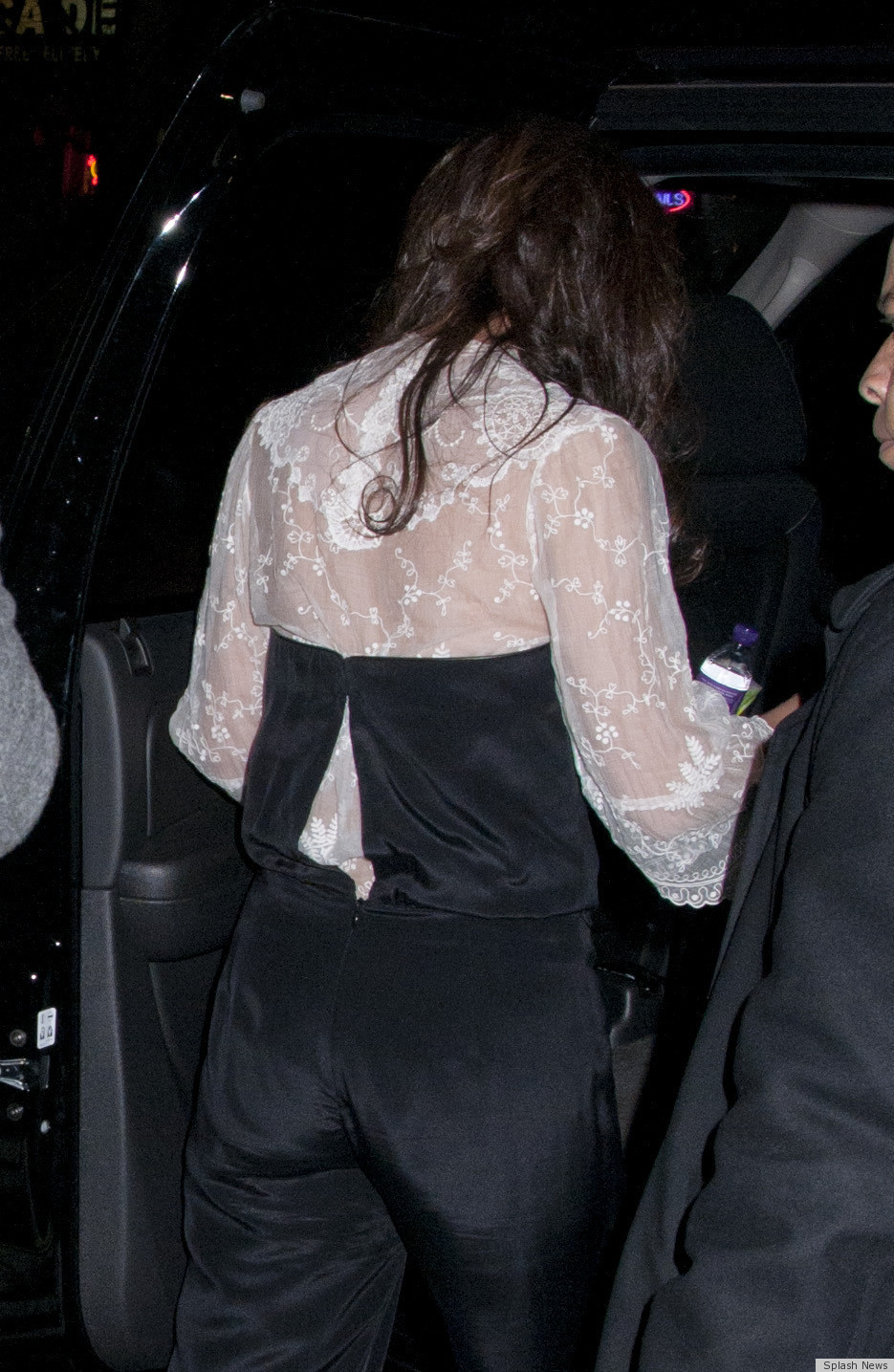 FOLLOW HUFFPOST