In our series Beauty At Every Age, we take a close look at the best skincare approaches for women in their 20s, 30s, 40s and 50s. Whether your goal is to prevent fine lines or repair past damage, each age group has its own unique issues. This week we're focusing on the 40s.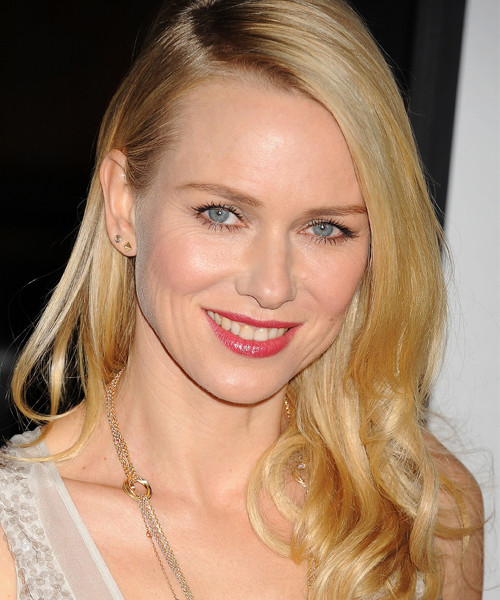 This is an example of how good 43 can look. (Getty)
Congratulations, you've made it to your 40s! As Brigitte Bardot once said about aging: "It's sad to grow old, but nice to ripen."
So while you are by no means old, your skin is starting to "ripen," as Madame Bardot might say: It's still in nice condition, but you might be noticing a loss of tone, enlarged pore size and more pronounced fine lines. One of the major factors is increased dryness. In your 40s "lines you didn't have in your 30s suddenly find their way onto your face," cautions New York dermatologist David Colbert. "Your skin starts to dry out and lines start to appear." (And he's a bit of an expert in the decade: 40-somethings Naomi Watts and Rachel Weisz rely on the doctor's glowifying products and in-office treatments.)
And you know all the sun-worshipping you did in your 20s? Another huge culprit (no surprises there). "Sun damage will really start to manifest now," notes Los Angeles-based facialist Kate Somerville, whose clients include Kate Hudson and Demi Moore. "The sun may make them appear darker, but those spots formed when baking with tinfoil and iodine in your teens."
Don't worry, all is not lost, it just means you'll want to step up your skincare regimen. Between deeply-hydrating products, prescription-strength anti-agers and and even some effective in-office treatments (there are plenty of options that don't involve needles, p.s.), we've mapped out a clear plan of attack to help keep your skin looking as youthful as possible -- for as long as possible.
So let's do this 40-somethings! Click through the slideshow below for our pros' six rules (and product recommendations) for taking care of your skin at this fine age.
We hear this from every dermatologist we meet. "The vitamin-A derivative* helps to resurface the skin by reducing fine lines and wrinkles, as well as rough patches and hyper-pigmentation," says Somerville. While it's an amazing anti-ager, it can cause extra dryness for skin that's already losing lots of moisture, which is why our next tip is so important. *Check out our easy-to-understand breakdown on retinoids.

Retin-A

"When you get into your 40s, you need to start using facial oil," advises Colbert. "I like a drop of argan oil or Rodin Olio Lusso face oil, just a drop, especially when it's cold and dry out. I found it makes a huge difference in your skin, because in your 40s, your skin doesn't have as many natural oils, it gets dry and shrinks naturally. You have to replace that oil." (Pictured above: RODIN Olio Lusso Face Oil, $140, Olio Lusso)

For even more hydration, Somerville endorses hyaluronic acid (a naturally-occurring sugar that's found in the skin, but also used in anti-aging products). "As we start to age, we lose plumpness in the dermis because hyaluronic acid is depleting and its production is slowing," says Somerville. You can replenish hyaluronic acids and lipids with Kate Somerville's Quench, which also contains the firming ingredient, wheat germ. "Hyaluronic acid holds 1000 times its weight in water which will make the skin look full, dewy and youthful," says the dermatologist. If you are looking for a comparable product at the drugstore, Somerville suggests looking for a serum with sodium hyaluronate. (Pictured above: Kate Somerville Quench Hydrating Face Serum, $65, Kate Somerville)

"Look for a product that contains both physical and chemical exfoliants to get the best results," advises Somerville. She recommends ExfoliKate from her eponymous skincare line, the face scrub with a serious cult following. "It contains papaya and pineapple enzymes to exfoliate and a physical scrub to remove dead skin cells." Similarly, Colbert MD Intensify Facial Discs -- which contains the natural exfoliant, lactic acid -- encourages cell turnover. (Pictured above: Kate Somerville ExfoliKate, $85, Sephora)

Colbert MD Intensify Facial Discs, $52, Colbert MD

Sunscreen is critical in preventing and protecting mature skin from further sun damage. Pictured above: Shiseido Ultimate Sun Protection Cream, $35, Sephora

There are plenty of options that won't cause breakouts, but still protect skin from harsh UVA/UVB rays. (Pictured above: Neutrogena Ultra Sheer Dry-Touch Sunblock, $9, Target)

Somerville's Daily Discoloration Perfector which contains retinol plus Alpha-Arbutin will reduce melanin production, thus creating a brightening effect. (Pictured above: Kate Somerville Daily Discoloration Perfector, $80, Kate Somerville)

"I've worked on old Hollywood beauties who've packed the makeup on, and their skin is flawless because they protected it with a layer of makeup," says Somerville. "I personally use mineral makeup which acts as a natural sunscreen. If you're using makeup with a lot of chemicals and preservatives, though, I'm not a proponent. I've been using mineral makeup for almost 15 years. I love Jane Iredale." (Pictured above: Jane Iredale PurePressed Mineral Foundation SPF20, $52, beauty.com)

If you're up for it, consider seeing a doctor for professional-strength results. Dr. Colbert's signature treatment, The Triad -- a 3-part facial that includes microdermabrasion, laser toning and a glycolic peel -- takes about 30 minutes and doesn't cause any irritation. Which means you can walk out with amazing (and younger-looking) skin and no one will know the wiser.

Colbert also suggests Fraxel, a resurfacing laser that works in unison with a computer to help stimulate the skin and repair tissue damage. "I definitely recommend Fraxel three times a year," says the dermatologist. "That's part of the youth formula if you want to look young. It has very little down time, a couple days of redness, then fades. It is expensive, but it's worth it."
BEAUTY RELATED LINKS YOU MAY LOVE:

How Much Do You Primp On Christmas Morning? - Allure

Nail Art You Won't Believe - The Frisky

How To Choose The Perfect False Lashes - BellaSugar

Stars With Dragon Tattoos - Elle