Rob Bell's Parting Epistle To Mars Hill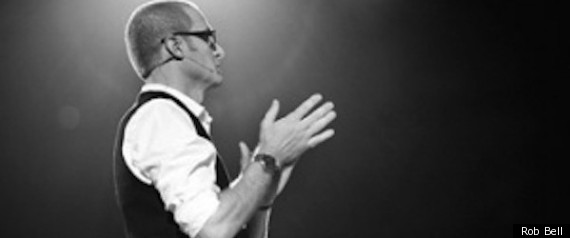 sojo.net:
Rob Bell, 41, the founding pastor of Mars Hill church in western Michigan, bid adieu to his congregation in a 5,000-word epistle about grace and peace, which he preached Sunday to thousands in the converted strip mall that has housed the "Jesus community" for a decade.
Earlier this autumn, Bell announced he would be leaving Mars Hill and moving with his family to California to pursue new creative and spiritual adventures, including a television show that is in development. Sunday (Dec. 18) Bell preached his final sermon at the 10,000-strong congregation in Grandville, Mich.
Read the whole story: sojo.net