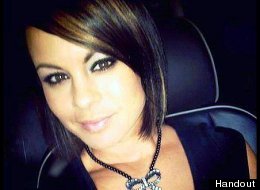 There were plenty of high-profile crime cases in 2011, including the trials of Casey Anthony and Michael Jackson's personal doctor, Conrad Murray. While resolutions were reached in both of those cases, many of top crimes remain unresolved. Read on to see HuffPost's top 11 cases of 2011:
When 16-year-old Phylicia Barnes disappeared at the end of 2010, the case captured headlines around the nation. Authorities and family members alike spent nearly four months searching for the North Carolina teen after she went missing while visiting relatives in Maryland over the Christmas holidays. Unfortunately, as is the case in many missing person investigations, the ending was not a happy one. Barnes was last seen on the afternoon of Dec. 28, 2010, at the Baltimore apartment of her 27-year-old half-sister, Deena Barnes. Authorities were immediately suspicious. Phylicia Barnes was a straight-A student who had never been in any previous trouble with the law. "This is not a runaway," Baltimore police spokesman Anthony Guglielmi said at the time of Barnes disappearance. "We suspect some type of foul play. The question is: What kind of foul play?" The search for Barnes came to a tragic end in late April, when her body was pulled from the Susquehanna River in northeastern Maryland near the Conowingo Dam. Barnes' death was ruled a homicide by the Office of the Chief Medical Examiner in Maryland, but the authorities have declined to release the cause of death. "To release a cause of death at this time could jeopardize the investigation by revealing information known only to the person or persons responsible for her death," Maryland State Police said in a statement. "The cause of death will be made public at an appropriate time in the future." Barnes' family is still waiting for the person responsible for her murder to be brought to justice. "We are really hurting over this," said her father, Russell Barnes.

Where is Lisa Irwin? Kansas City police have been asking that question since October, when the 10-month-old's parents reported her missing. Deborah Bradley and Jeremy Irwin reported their daughter missing on Oct. 4. Bradley and Irwin said the infant was discovered missing when the father returned home from working a night shift. They suggested she was kidnapped from an unlocked window as the mother and the couples' two boys slept. The case soon garnered national media attention, and on October 17 Bradley went on NBC's "Today" show, admitting she had been drinking "enough to be drunk" on the night of her baby's disappearance. Bradley told NBC's Peter Alexander that the last time she saw her daughter was actually at 6:40 p.m. on the night of her disappearance, not 10:30 p.m., as she had originally told police. Bradley also admitted to failing a police-administered lie detector test. "They said that I failed when they asked me where she was [and] if I knew where she was," Bradley said. A woman who described herself as Bradley's former best friend told The Huffington Post she was surprised by Baby Lisa's disappearance, but not by the inconsistencies surrounding Bradley's story. "I am not shocked that her story has changed like the wind," Shirley Pfaff told The Huffington Post. Pfaff said she met Bradley when the two lived in North Carolina. She now lives in Erie, Pa. "I just wouldn't put this girl Debbie past anything crazy," Pfaff said. Despite clearing hundreds of tips and leads in Baby Lisa's disappearance, investigators have yet to get a break in the case. They have, however, named her parents as suspects, according to the couple's attorney, John Picerno.

Florida police are still trying to determine what happened to an Orlando mother of three who disappeared after appearing on "The People's Court." Michelle Parker, 33, vanished on Nov. 17, the same day she appeared on "The People's Court" with ex-fiance Dale Smith, 40. The two were on the show to settle a dispute over a $5,000 engagement ring that was lost after she threw it at him during an argument. After hearing both sides, Judge Marilyn Milian ruled the couple should split the cost of the ring and ordered Parker to pay $2,500 for her half. A few hours after the episode aired, Parker dropped the twins off at Smith's condo for a scheduled visitation. At 7:30 p.m., Parker failed to show up for her job at The Barn restaurant in Sanford. At about the same time her cellphone stopped transmitting a signal to a tower near Belle Isle. The following day, Parker's 2008 black Hummer H3 was found in a parking lot on the west side of Orlando. Police have named Smith a suspect in the case. Authorities have conducted searches of his condominium and his parents' house. Nothing of interest was reportedly found at either location. Police got their second major break in Parker's baffling disappearance on December 7, when they found her missing iPhone 4. According to Parker's mother, Yvonne Stewart, family members were asked to come to the Orlando Police Department this evening to identify the cell phone. "It's the biggest break ever, and my heart is joyful," Stewart told the Orlando Sentinel at the time. The cell phone was found in the water under a bridge in Belle Isle. Detectives had previously said it could hold vital clues to her disappearance. The search for answers continues.

The August disappearance of Robyn Gardner, an American tourist who vanished in the same Aruban town where Natalee Holloway went missing in May 2005, remains unsolved. Gardner was last seen in Oranjestad on August 2, traveling with Gary Giordano, an acquaintance she had met on a dating website. Giordano claimed Gardner was swept out to sea while snorkeling in waters off Baby Beach. Giordano, 50, allegedly told police he had noticed a current pulling them out to sea and signaled to Gardner that they should return to shore. But when he got to dry land, she was nowhere to be found. Authorities conducted an extensive search of the area but were unable to locate the 35-year-old Maryland woman's body. On Aug. 5, police took Giordano into custody before he left Aruba. Authorities held Giordano for four months in Gardner's disappearance, but he was released without charges in early December. Gardner's whereabouts, like Natalee Holloway's, remain a mystery. Aruban authorities still consider him to be the sole suspect in Gardner's disappearance.

It has been a long and difficult year for U.S. Rep. Gabrielle Giffords. The "Blue Dog" Democrat survived an apparent assassination attempt at the beginning of the year and has spent the past 12 months trying to regain the ability to walk, speak, read and write. The shooting that nearly claimed Gifford's life occurred on Jan. 8, 2011, outside a Tucson, Ariz., supermarket where she was meeting with constituents. Jared Lee Loughner, 23, allegedly opened fire at the rally, hitting the congresswoman in the head. Six people, including John Roll, chief federal judge in Arizona, federal employee Gabe Zimmerman and 9-year-old Christina Green were killed. Twelve others were wounded in the shooting spree. Since the shooting, Giffords has undergone multiple surgeries. Her physical, cognitive and language production abilities are slowly improving. On August 1, Giffords made her first public appearance on the House floor, where she was met with a standing ovation from her fellow members of Congress. Loughner has pleaded not guilty to 49 charges that resulted from the shootings, including murder and attempted murder. He is being forcibly medicated at a Missouri prison in an effort to make him mentally ready for trial. If Loughner is ultimately found guilty, he could face the death penalty. If he is found not guilty by reason of insanity, he will be sent to a mental hospital, where he will remain until doctors determine he has regained his sanity. If he is deemed insane; he could eventually be freed from a mental hospital, and wouldn't be able to be tried a second time.

It has been nearly two months since Police in Bellevue, Wash., began investigating the disappearance of two-year-old Sky Metalwala. Sky's mother, Julia Biryukova, told police she last saw her son on November 6. She claimed that her son was ill that morning and she was driving him from their Redmond home to a Bellevue hospital when her car ran out of gas. Biryukova told police Sky was asleep in his car seat. "She took her 4-year-old [daughter] and they walked to a gas station, which is about a mile walk, and called a friend to come and pick them up. When the friend picked her up and they got back to the car, the child was missing," Bellevue police spokeswoman Carla Lafrate told The Huffington Post. According to Maj. Mike Johnson, Biryukova's story does not add up. "[If] you're on the way to the hospital, why would you leave your kid in the car? It certainly is suspicious," he said. Authorities also found it bizarre that Biryukova's car started when it was checked by officers. According to police, mechanics conducting a forensic exam of the car found plenty of gas inside the car's fuel tank. "There was a sufficient amount of gas in that vehicle to run for a considerable distance," Johnson said. Authorities are still trying to build a timeline in the case. Indications are that the last time anyone saw Sky was a couple of weeks prior to his disappearance. Johnson said investigators have been unable to find anybody who has seen Sky since then. Despite their suspicions, investigators said they are not ready to name any suspects or persons of interest in the case.

The criminal case against former Penn State coach Jerry Sandusky has put the media spotlight back on the missing person case of Ray Gricar. An esteemed district attorney, Gricar failed to prosecute Sandusky for sex crimes in 1998, and later disappeared without a trace. According to a Pennsylvania grand jury report, Ray Gricar investigated allegations that Sandusky had inappropriate contact with an 11-year-old boy in a school locker room in 1998. This past November, Pennsylvania Attorney General Linda Kelly indicted Sandusky on 40 counts of sex crimes against young boys. According to the grand jury report, there are eight victims who were targeted between 1994 and 2009. Since Sandusky's arrest, Penn State has been the subject of widespread criticism because of an alleged cover-up of the former coach's alleged illegal activities. Recently, that criticism has also fallen on Ray Gricar, the man who opted not to prosecute Sandusky in 1998. The former DA, however, is not around to defend his actions. Ray Gricar has been missing since 2005, when he vanished under mysterious circumstances. On the morning of April 15, 2005, Gricar, 59, told his girlfriend he was going for a drive on Route 192 toward nearby Lewisburg. When the DA failed to return home later that night he was reported missing. The following day, Gricar's car was found abandoned in a Lewisburg parking lot, not far from the Susquehanna River. A search of Gricar's Centre County home failed to produce any leads. None of his personal belongings were missing, but his work laptop was nowhere to be found. In July 2005, two fishermen found the computer lodged against a support under a bridge that runs over the Susquehanna. The hard drive was missing but was later found on the banks of the river. The hard drive was so severely damaged that police were unable to retrieve any information from it. In regard to why his uncle did not proceed with a case against the former Penn State coach, Gricar's nephew, Tony Gricar, told The Huffington Post there likely was not enough evidence. "I have no idea other than he did not feel he had enough for a case," he said. "If he doesn't have the evidence to do it then everybody loses, and you bring in double jeopardy at that point." Gricar added, "People around the situation in 1998 recognize it was a bad situation, but there is a difference between recognizing it and being able to do anything about it."

On August 19, 2011, after serving 17 years behind bars for the brutal murder of three children in eastern Arkansas, Damien Echols, Jessie Misskelley Jr. and Jason Baldwin -- dubbed the "West Memphis Three" -- were released from prison. All three men had been imprisoned since 1994, when they were convicted of killing three 8-year-old boys: Stevie Branch, Michael Moore and Christopher Byers. Prosecutors alleged the trio killed the children in Robin Hood Hills on the morning of May 6, 1993, as part of a satanic ritual. According to police, the boys' bodies were mutilated and left in a ditch. Each had been hogtied with his own shoelaces. At the time of their arrests, Baldwin was 16. Misskelley was 17, and Echols was 18. Echols was sentenced to death, Misskelley was sentenced to life imprisonment plus 40 years, and Baldwin was sentenced to life. DNA testing was not available at the time of the defendants' trials. In 2007, it was found that DNA collected at the crime scene did not match that belonging to any of the three men. In November 2010, the state Supreme Court ruled that all three could present new evidence in court. A new court date had been set for December, but on August 18, Judge David Laser ordered all three men transported to Jonesboro. The following day, both sides entered into so-called Alford pleas. "The plea means that you maintain your innocence, but you believe there is a substantial likelihood that a jury will find you guilty so you are pleading guilty per State v. Alford," Anne Bremner, a Seattle attorney and legal analyst, told The Huffington Post. "The effect of the corresponding finding of guilt by the court is the same as with a straight guilty plea." "It's not perfect," Echols said in a press conference following the hearing. "It's not perfect by any means, but at least it brings closure to some areas and some aspects." But Baldwin said he only took the deal to rescue Echols from death row. "This was not justice," Baldwin said. "They're not out there trying to find who really murdered those boys, and I did not want to take the deal from the get-go. However, they are trying to kill Damien, and sometimes you just got to bite the gun to save somebody." Since their release, Misskelley has got engaged to his high school girlfriend and has enrolled in a community college; Baldwin has moved to Seattle to live with friends, and Echols has moved to New York with his wife, where he is reportedly pursuing a writing career.

For the past year authorities in New York have be trying to determine who is responsible for the murder of several women whose bodies were dumped on Long Island. The ongoing serial killer investigation began in December 2010, when the bodies of four women were found along a Long Island barrier beach during a search for Shannon Gilbert, a 24-year-old prostitute from New Jersey who had been missing for about seven months. Police were looking for her there because she had called the police from the area. She has not been found. All four of the bodies were found wrapped in burlap sacks. The victims were later identified as Megan Waterman, 22, of Long Island, N.Y.; Maureen Brainard-Barnes, 25, of Norwich, Conn.; Melissa Barthelemy, 24, of Buffalo, N.Y.; and Amber Lynn Costello, 27, of Wilmington, N.Y. Police subsequently recovered the remains of six others. A female toddler, an Asian male and two unidentified victims were found, as well as the partially dismembered remains of two other women, one of whom has been identified as 20-year-old Jessica Taylor. The sexes and identities of the unidentified victims are not yet known. However, the medical examiner's office has determined that Gilbert's remains are not among them. Investigators believe at least nine of the victims are connected to the same serial killer. On December 7, police announced a breakthrough in Gilbert's case, telling reporters they found her photo ID, jeans, shoes and cellphone near Oak Beach. Six days later, Gilbert's remains were found in a wooded marsh on Oak Beach. The cause of her death has not yet been determined, but investigators have said they suspect she accidentally drowned. While Gilbert's disappearance is coming to a conclusion, detectives are still desperate to solve the remaining 10 cases.

One of the year's most riveting trials was that of Dr. Conrad Murray, the former personal physician of Michael Jackson. On November 7, 2011, Murray was found guilty of involuntary manslaughter in the King of Pop's 2009 death. California jurors delivered their verdict to a stone-faced Murray after deliberating for 10 hours. The jury of seven men and five women concluded that the evidence was sufficient beyond any reasonable doubt that Murray caused the sleep-deprived singer's death. Jackson died at his home in the Holmby Hills neighborhood of Los Angeles on June 25, 2009. Jackson was preparing for a series of 50 shows in London for his career comeback tour, titled "This Is It," when he suffered cardiac arrest. According to the Los Angeles County coroner, Jackson's death was caused by "acute propofol intoxication" in combination with two anti-anxiety benzodiazepines: lorazepam and midazolam. The prosecution insisted that Murray, Jackson's $150,000-a-month private doctor, was reckless for using a surgical anesthetic to treat Jackson's insomnia and was therefore criminally negligent. Murray acknowledged giving the 50-year-old singer propofol as a sleep aid but denied any wrongdoing and pleaded not guilty to involuntary manslaughter. Murray's defense counsel contended Jackson was so desperate for sleep that he administered the fatal doses of propofol and sedatives to himself when Murray was not watching. Prosecutors said it made no difference who administered the drugs since it was Murray who brought them into the bedroom and left Jackson alone with them. The jury's verdict followed 22 days of testimony from Jackson's employees, paramedics, doctors, investigators, medical experts and a number of Murray's girlfriends and patients. On November 29, Murray was sentenced to four years imprisonment. "He has absolutely no sense of remorse," Los Angeles Superior Court Judge Michael Pastor said. "[Murray] is and remains dangerous. ... I think Dr. Murray is so reckless that I believe he is a danger to the community."

One of the year's most riveting trials took place in Orlando, Fla., nearly three years after the nation focused their attention on the search for Caylee Anthony. The 2-year-old mysteriously vanished during the summer of 2008 and her mother, Casey, was named the primary suspect in the case. The search for Caylee was a search like no other in the history of missing child searches. On two separate occasions in the summer and fall of 2008, for a total of roughly three weeks, 1,500 to 1,800 people descended on Orlando to join the search. Volunteers selflessly spread out through miles of wilderness and swamps to locate the missing toddler. In some cases, they risked their own lives in the face of snakes and alligators. Despite everyone's best efforts, Caylee was not located during any of the searches. By chance, a meter reader stumbled onto her remains in December 2008. Her mother was charged with first-degree murder. On July 5, a jury of seven women and five men -- after hearing 33 days of testimony, 400 pieces of evidence and from more than 90 witnesses -- found Anthony not guilty of killing her daughter. The case against Anthony was mostly circumstantial, but as it unfolded, she was portrayed in the trial as a promiscuous, self-centered woman who became a cold-blooded killer. The motive, prosecutors alleged, was to allow her to live a carefree life without her daughter. The state's theory was that a desperate Anthony used chloroform to subdue her daughter and then suffocated her with duct tape. Anthony then fabricated fantastic lies to cover up her deeds, the prosecutors said. According to Anthony's lawyer Jose Baez, Casey Anthony and her father, George Anthony, were at home on June 16, 2008, when they noticed Caylee was missing. They began a frantic search, looking under beds and in the garage. Then George Anthony took the search outside to the above-ground pool, where they found a lifeless Caylee floating in the water, Baez said. The verdict ignited a cauldron of emotion in the courtroom and around the world. Angry protesters flocked to the courthouse steps, and dozens of death threats were made against Anthony and members of her family. On July 7, Chief Judge Belvin Perry sentenced Anthony to four years for the misdemeanor counts, but he shortened her term because she had already served more than 1,000 days since being charged with first-degree murder. Anthony, 25, faced a possible death sentence if she had been convicted of first-degree murder. Her acquittal ensured that she can never again be tried for her daughter's death due to the double jeopardy clause in the U.S. Constitution. Prosecutors are also prohibited from appealing her acquittal. On July 17, Anthony walked out of the Orange County Jail a free woman. Her release occurred exactly three years to the day that she made her first court appearance on multiple charges related to the disappearance of Caylee. Today, the death of Caylee remains a mystery. Her mother, however, has freedom.