We seem to see model Stephanie Seymour in a bikini more than a lot of her decades-younger compatriots. Take this hot suit back in St. Barts in March and last holiday season in this tan two-piece.
Not that we're complaining in the slightest.
The 43-year-old supermodel and mom took her swimsuit down to St. Barts yesterday -- she seems to visit every holiday season -- where she strolled along the coast and played with her kids in the water. Seymour looked amazing in her teensy tan bikini and loose hair; maybe she'll revive her famous Sports Illustrated swimsuit career?
Check out the pic below to envy both Seymour's abs AND the great weather, with no controversial canoodling with her teenage son in sight.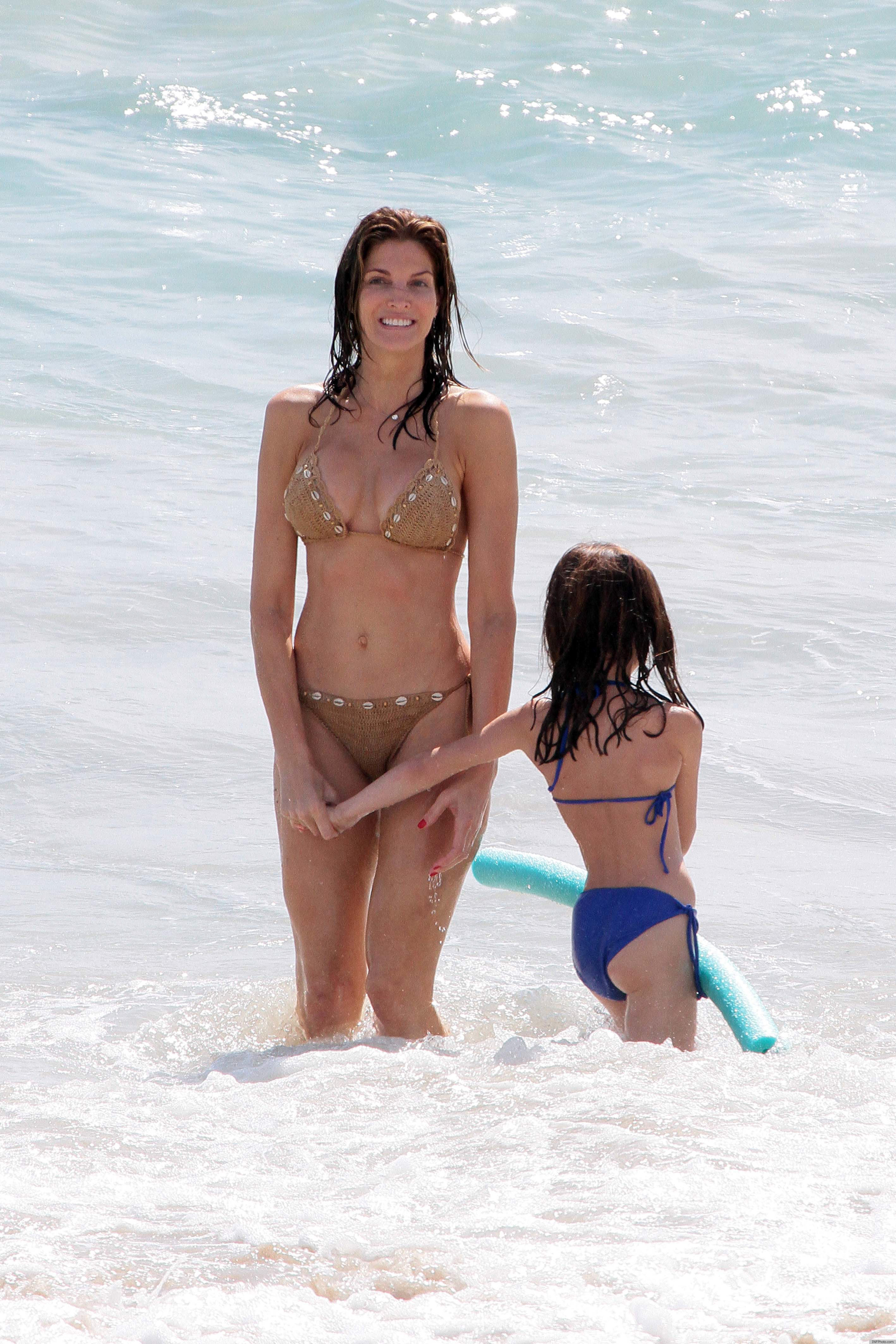 YOU MAY LIKE
CONVERSATIONS
FOLLOW HUFFPOST