Drunkbusters Offers $100 To Anyone Reporting Holiday Drunk Drivers In Illinois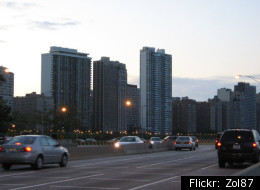 An Illinois anti-drunk driving group is providing a cash incentive to citizens who report drunk drivers taking to the state's roads this holiday season.
The Alliance Against Intoxicated Motorists' so-called "drunkbusters" program offers $100 to anyone who calls in a drunk driver over the holiday weekend. The cash can be redeemed if the tip leads to a DUI arrest, WBEZ reports.
The program, since its 1990 founding, has paid out over $418,000 and led to the arrest of over 4,000 drunk drivers, according to AAIM. The program is funded through court fines paid by DUI offenders and runs statewide only during the holiday season, through the New Year's weekend -- the rest of the year, it runs exclusively in DuPage, Kane, McHenry, Lake and Will Counties.
Last year alone, the program led to 340 DUI arrests and $34,000 worth of incentives being handed out to the drunken driving tipsters, according to WBEZ.
As NBC Chicago reports, callers with a tip concerning an impaired motorist should describe the specific driving behavior they are observing, in addition to describing the vehicle's appearance and location. After calling, citizens can later follow up with police to see whether an arrest was made as a result of their call.
Photo by Zol87 via Flickr.