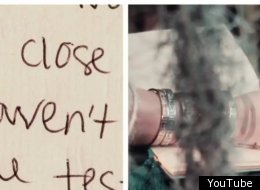 Christmas Eve was a big day for celeb twitter announcements: first, Cody Simpson tweeted the url to his new music video, then, to our delight, Demi Lovato (one of our other all-time faves!) did the same. She wrote:

@ddlovato

demetria lovato
Merry Christmas Eve everybody!! My lyric video for my next single is now live!!
http://t.co/k0fhhNGR


In case you missed it, Demi had a media-intense day yesterday: she criticized Disney at length via Twitter for making a joke about eating disorders on their hit show Shake It Up. She ended the series of tweets by addressing Disney directly:


Her tweets were quickly picked up and led to a response from the official Disney PR account:


@DisneyChannelPR

Disney Channel PR
@ddlovato
- we hear you & are pulling both episodes as quickly as possible & reevaluating them (1 of 2 messages)
@DisneyChannelPR

Disney Channel PR
@ddlovato
- It's NEVER our intention to make light of eating disorders! (2 of 2 messages)


However, some fans are saying this response was not enough and that Disney should issue Demi a more formal apology.
What do you think? Twitter drama aside, are you looking forward to Demi's official video for "Give Your Heart A Break?" Sound off in the comments below or tweet us @huffposthigh.