Southern California Close-Ups: Going Hollywood - Latimes.com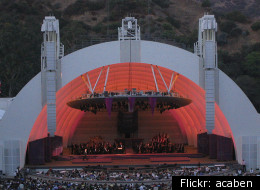 www.latimes.com:
Pity the rubes. Those wayward tourists who dawdle in their cars and tour buses along Beachwood Drive, enraging the locals as they haltingly seek that perfect Hollywood sign photo op -- they know not what they do. Maybe you're not from this neighborhood either, but you have savvier Hollywood plans.
They involve horse trails, hidden hotels, a magic castle, a monastery -- and that's just a start. To close out our yearlong series of Southern California Close-Ups, here is a set of 10 Hollywood micro-itineraries, suitable for visitors from across town or across the planet. To see the previous 11 installments in our multimedia tour of Los Angeles and Orange counties, go to latimes.com/socalcloseups.