Drew Brees Breaks Dan Marino's Passing Record In Saints-Falcons Game (VIDEO)
NEW ORLEANS -- Drew Brees has broken the NFL record for yards passing in a season, surpassing a mark that had stood since Dan Marino set it in 1984.
Brees topped Marino's record of 5,084 yards with a 9-yard touchdown pass to Darren Sproles on Monday night against the Atlanta Falcons.
Brees entered the game with 4,780 yards, needing 305 to set the record. He has passed for 300 yards or more an NFL-record 12 times this season – with one game still to play.
Brees threatened Marino's record once before in 2008, when he finished with 5,069 yards, making him and Marino the only quarterbacks to pass for 5,000 yards in a season.
Atlanta Falcons v New Orleans Saints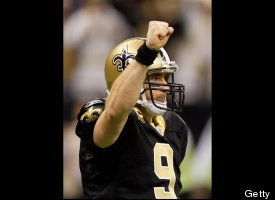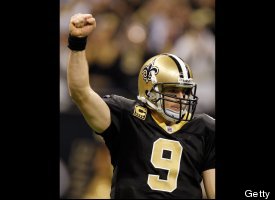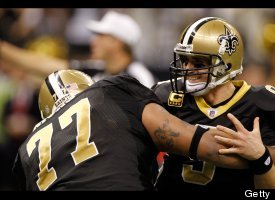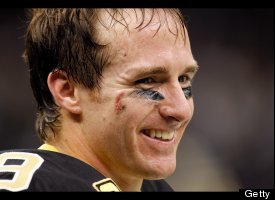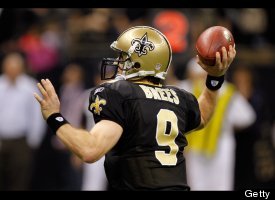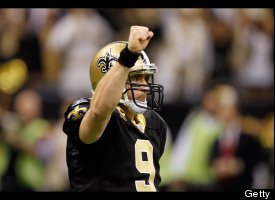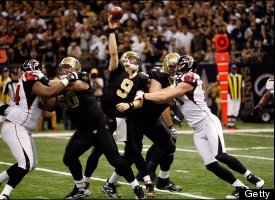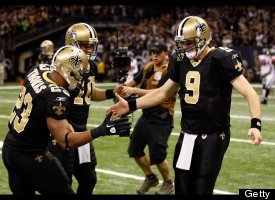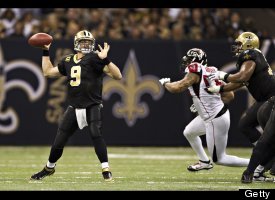 Copyright 2014 The Local Paper. All rights reserved. This material may not be published, broadcast, rewritten or redistributed.