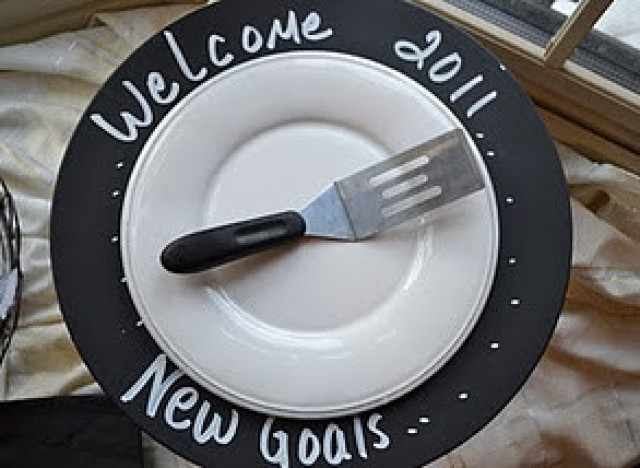 Photo by Melissa Newell of The Joys of Home Educating
Having people over for New Year's? Dress up your tablescape with a DIY idea - these fantastic chalkboard chargers! They're incredibly inexpensive and easy to make. And, they make great conversation starters: write a different idea on each, from new goals to resolutions to favorite moments of the previous year, and have everyone around the table answer the questions.
What You'll Need
Plastic chargers
Chalkboard paint
Chalk or chalkboard markers
How To Make Them
1. Paint the plastic charger with the chalkboard paint.
2. Let dry.
3. Write your message on the chalkboard.
4. Set the table using the chargers - we especially love the contrast a white plate creates!
For more great New Year's Eve DIY ideas, click on the links below:
- Party Perfect Exploding Confetti Eggs
- Pretty Paper New Year's Countdown "Clock"
- Easy-To-Make Sequined Star Stirrers