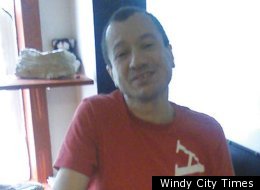 Story by Jamie Anne Royce, courtesy of the Windy City Times

Local HIV/AIDS activist Fernando Blasco, 52, was killed Dec. 23 after a gang-related car chase ended in a crash into the offices of CALOR, an agency serving Latino people with disabilities, including those impacted by HIV.
The accident took place in the 5000 block of West Armitage Avenue.
Two other pedestrians were injured during the chase and taken to Mount Sinai Hospital. All three victims were attending a Christmas party hosted by CALOR, according to an email from Peter McLoyd, community co-chair at Urban Coalition for HIV/AIDS Prevention Services.
Read the whole story here.