No, this is not an old photograph, a weird photoshop job on a new one or any sort of supernatural snap. Although all those explanations may have been less creepy for Katherine Jackson than the real story behind this picture.
Jackson and her family attended the "Legends In Concert" show at the Harrah's Hotel in Las Vegas. She posed with William Hall, one of the best known Michael Jackson impersonators. Done up with mock-prosthetics and bleach white makeup to look like MJ in his final days, Hall's standing next to Michael's real life mother is more than a little creepy. But maybe Katherine is just trying to get used to the experience: an MJ tribute show called "The Immortal" will begin at the Mandalay Bay hotel in 2013.
PHOTO: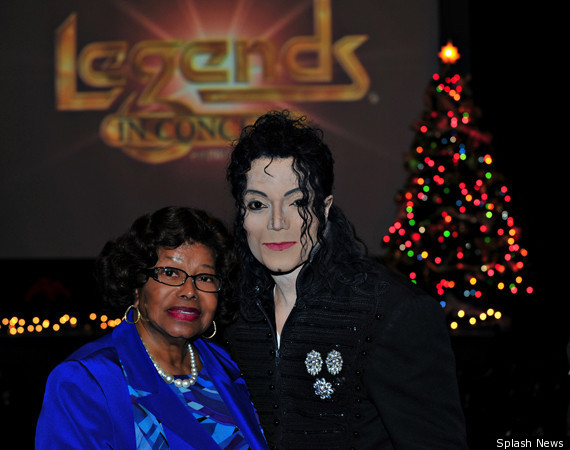 SUBSCRIBE AND FOLLOW
Get top stories and blog posts emailed to me each day. Newsletters may offer personalized content or advertisements.
Learn more