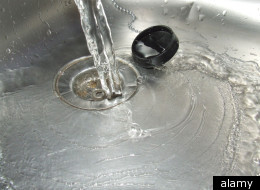 With 2012 just around the corner, we are planning resolutions and bracing for change. However, our pocketbooks will also need readjusting in preparation for the new year.
Recently, dealnews researched and listed price adjustments that consumers can expect to see in 2012. Some increases seem almost customary, like ever-rising gas prices, while others, like a potential 25% hike on tap water, are more surprising.
Here are five staples that will cost you more in 2012. Click over to dealnews for the remaining 6 items.
Things That Will Be More Expensive
Greater demand and fewer available airline seats will likely lead to higher ticket prices for flights next year.

Most communities in the United States will face water rate hikes this year, even places that are rich with the natural resource.

Most retailers have reported that food prices are rising and those increases are being passed along to shoppers.

Unfortunately for avid online shoppers, the U.S. Postal Service will raise rates by an average of 4.6% next year, while both FedEx and UPS are hiking small package rates by 4.9%.

Smartphones have quickly replaced budget friendly point-and-shoot cameras, so manufacturers and retailers are focusing more on higher-end digital SLRs.