Literal New Year's Eve Invite Tells It Like It Is
There's no correct answer to "What are you doing for New Year's?" The expectations of the holiday cannot possibly be met by the actual celebration itself, so it's easy to overblow it in hopes that it will be the best New Year's Ever.
The Tumblr Cthulucore called out those artificial expectations for what they are, by putting together the most literal and realistic New Year's Eve invitation we've ever seen. Hopefully, it may help you plan your night better.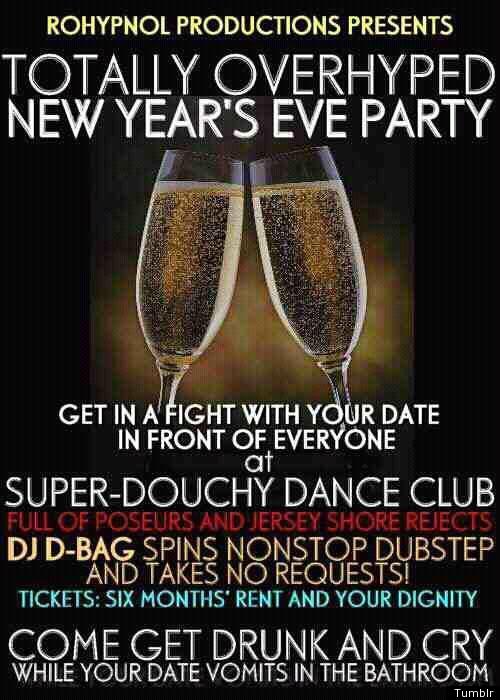 Via The Daily What