10 Most Expensive Homes In Denver 2011 According To Realtor.com (PHOTOS)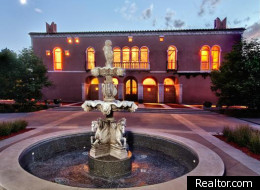 Ever wonder how some of Denver's wealthiest live? Take a look at the ten most expensive homes in Denver for 2011 as listed on Realtor.com.
From historic homes to palatial grandeur to mod chic to Italian-style villas, Denver's high end real estate market has something for everyone (well, everyone with several million dollars to spare).
Take a peek inside these exclusive homes, below (this list is comprised of only homes in the actual City of Denver, not including surrounding suburbs of Denver):