Can you tell the difference between seafoam and mint leaf? What about champagne and egg shell? Are you color blind or a color master? If you have the desire to find out, and a couple minutes to spare, may we recommend this utterly challenging and addictive Color Test.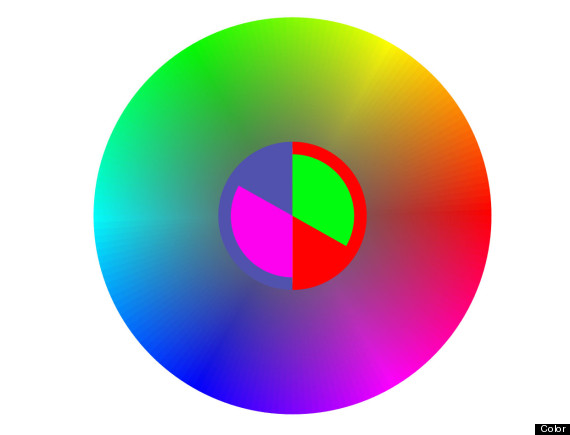 The quiz, which we first saw on Design Taxi, tests your ability to match up colors by hue, saturation and more. It brought back a flood of beautiful memories of our previous favorite color challenge, though this one may be a bit harder. Just place your cursor over the color wheel and try to match up the background with the foreground. When you think you've found your match, click and move on to the next round.
Take the quiz here, and let us know your score in the comments section. Don't be shy! (We got a 6...)
Since Pantone's official color for 2013 is emerald, we made a slideshow homage to the classic hue:

Loading Slideshow
"The Beloved" by Dante Gabriel Rossetti (1865-1866) Oil on canvas

"The Green Domino" (1913) by Albert Bloch

A recent performance piece by Spartacus Chetwynd

"Jeune fille en vert (Young Girl in Green Dress)," (1927-30) by Tamara de Lempicka (Polish, 1898-1980). © 2012 Tamara Art Heritage / ADAGP, Paris / ARS, NY

"Crouching Woman with Green Headscarf"(1914) by Egon Schiele

"Ophelia" (1851) by John Everett Millais

"Fight Between a Tiger and a Buffalo" by Henri Rousseau

"Dark Green Curve I" by Ellsworth Kelly

"Vondelpark, Amsterdam, June 10, 2005;" chromogenic print by Rineke Dijkstra Courtesy the artist and Marian Goodman Gallery, New York & Paris; © Rineke Dijkstra

"Le Déjeuner sur l'herbe" by Édouard Manet (1862–1863)

"Synchronie en vert (Synchrony in Green)" (1913) by Paul Sérusier

"The Rose Garden" (2001) Ilfochrome print by Loretta Lux Courtesy of Yossi Milo Gallery, New York

"Atlantis" by Azealia Banks Music video

BONUS

The Wicked Witch of the West in "The Wizard of Oz"
Also on HuffPost: