College Applications: Fun Ways To Celebrate Being Done!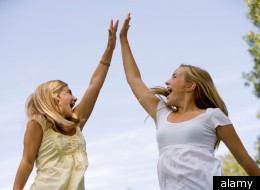 Setting up a Common App account comes with the territory of being a high school senior, but as exciting as the prospect of college is, filling in little white box after little white box after big white box (Word Count: 500 = "UGH.") isn't nearly as thrilling. It takes quite a bit of time and a whole lot of patience to complete college applications –- especially when you realize that most of the schools you're applying to don't even have the Common App –- and even though you're doing all that tedious essay-writing and question-answering for your own good, it only seems fair that by the end of it, you'll receive a reward. Now that you can breathe (relatively) easy until decision time rolls around, allow yourself to celebrate the completion of your college applications using some of Her Campus's best suggestions…
Click here to read all 15 ways to celebrate on hercampus.com.