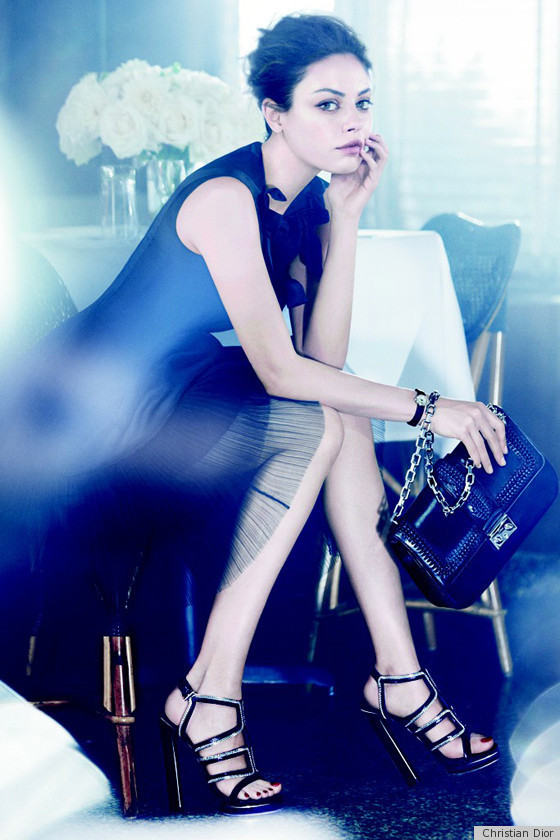 The ultimate sign you've made it from B-list TV actress to A-list movie star: a Christian Dior contract.
Mila Kunis has been signed to the French brand for a new campaign, reports Women's Wear Daily, that will debut later in January. Shot by photographer Mikael Jansson, the softly-lit photos will debut first in European magazines like international Elle and Vogue editions and by January 29 in U.S. publications like the New York Times and Vanity Fair.
It's a big step up for Mila, who became famous from "That '70s Show" but made the A-list for her role in "Black Swan." The Ukrainian-born actress has but a few ad campaigns under her belt, including ads for a Kohl's-sold makeup line called FLIRT!
Now she will join major actresses like Marion Cotillard as a Dior face. Cotillard has been shilling for Miss Dior handbags for years, most recently in a sassy short film called "L.A.dy Dior."
Another fellow Dior gal? Natalie Portman, Kunis' "Black Swan" co-star. Portman was signed by Parfums Christian Dior in 2010 and posed for Miss Dior Cherie perfume and Diorskin makeup ads, among others.
It was thought that she might sever her ties with the French fashion house after John Galliano's anti-Semitic incident back in early 2011; at the time, Portman publicly stated, "In light of this video, and as an individual who is proud to be Jewish, I will not be associated with Mr. Galliano in any way."
But once Dior dropped Galliano, Portman presumably felt fine sticking with the brand. Now she's got a friend on board in Kunis, whose ads you can preview below.
Read more at WWD.com and see the latest photos: what do you think?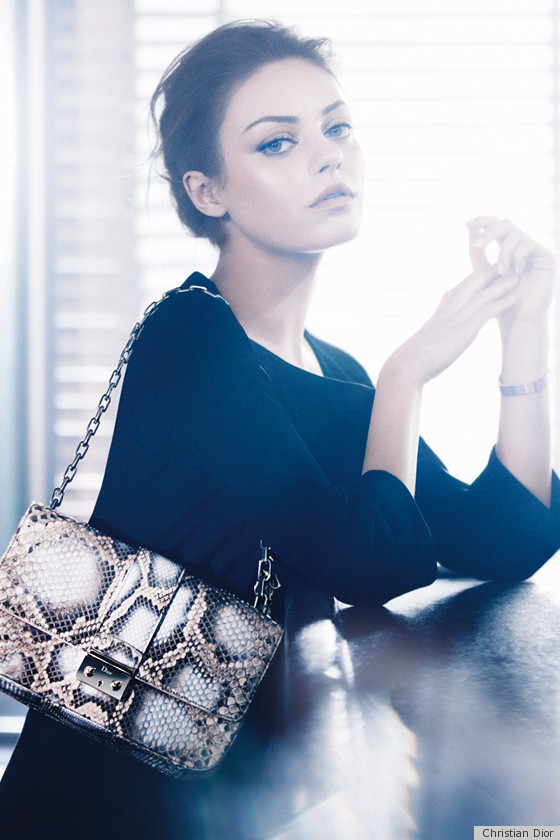 SUBSCRIBE TO & FOLLOW LIFESTYLE
We're basically your best friend… with better taste. Learn more