Milwaukee mom Julie Larsen has been trying to convince her 9-year-old daughter to get a haircut for a while now, so she finally scheduled a trim this week in the hopes of it going over smoothly.
By the looks of the note she found on her bed the day of the appointment, though, we're guessing not everyone was thrilled at the prospect.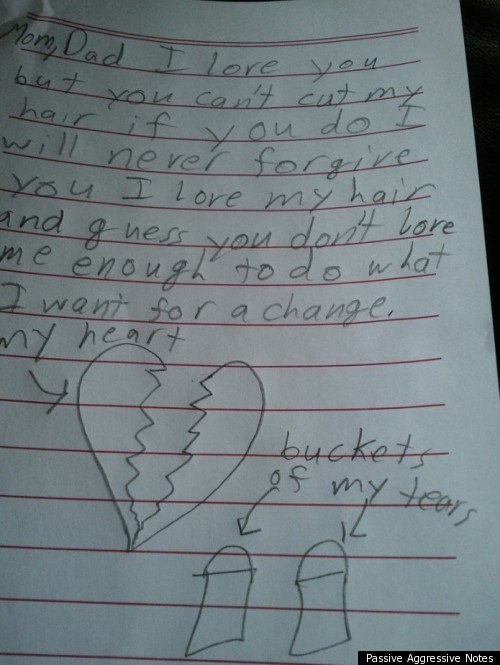 SUBSCRIBE AND FOLLOW
Get top stories and blog posts emailed to me each day. Newsletters may offer personalized content or advertisements.
Learn more