While some stars are admired for their talent, a whole lot more are admired for their beauty. We go crazy for Kate Middleton's hair, Angelina Jolie's lips, Jennifer Lopez's curves.
The celebrity worship begs the question: who has the ultimate admired look? British-based beauty website FeelUnique.com asked that very question of its readers, polling 9,350 shoppers as to which celebrities' body parts (mostly in the facial region) they coveted most.
Some of the answers were expected (everybody loves Angie's bee-stung lips), while others has us scratching our heads (Kate Beckinsale's nose? It never even occurred to us to admire a celebrity's nose).
The best celebrity features were:
Hair: Kate Middleton

Eyebrows: Megan Fox

Eyes: Cheryl Cole

Nose: Kate Beckinsale

Cheekbones: Keira Knightley

Lips: Angelina Jolie

Chin: Gwyneth Paltrow

Chest: Kelly Brook
One feature not listed was best neck, but we're assuming shoppers voted for a giraffe.
FeelUnique.com then used some ace Photoshop skills to morph all of those ideal features -- brows, lips, chin, nose, boobs -- into the Ultimate Celebrity. See the result below. We think the Ultimate Celebrity looks a bit like a long-necked, small-eyed Kardashian, non?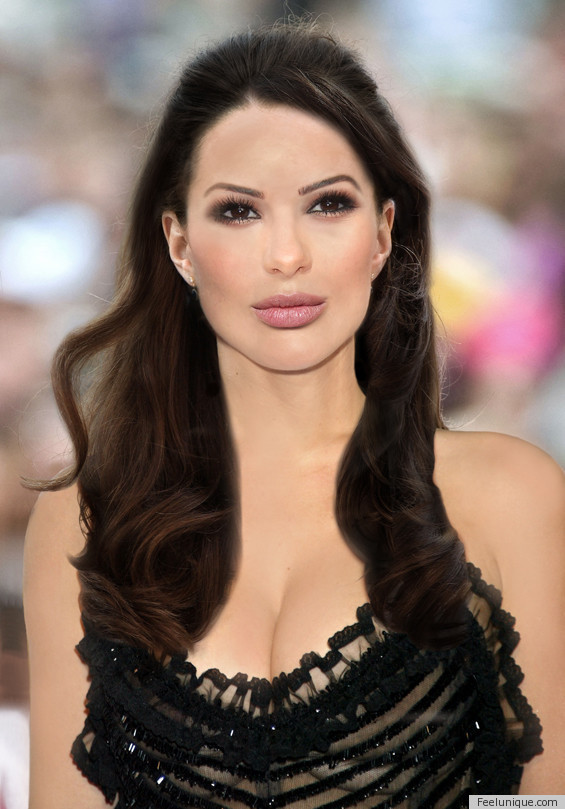 Ultimate Celebrity Beauty
YOU MAY LIKE
CONVERSATIONS
FOLLOW HUFFPOST