Arctic Monkeys 'Black Treacle' Video Off 'Suck It And See' (VIDEO)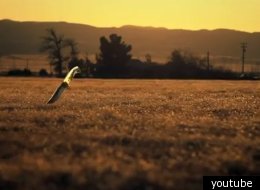 And here's another very LA music video from British indie band Arctic Monkeys, who really should think about modifying that name (the Desert Monkeys?). The sun-drenched "Black Treacle" video comes from a filming session last year with ubiquitous West Coast indie video-makers Aaron Brown and Ben Chappell, of Focus Creeps (Brown and Chappell also directed the Monkeys in "Suck It And See"). "Black Treacle," the latest of Suck It And See's singles, releases digitally Jan. 21 with a new track by the band's most mysterious compadre, Richard Hawley.
Check out the video below.
WATCH: