Denise Darcel Dead: French Actress Dies At 87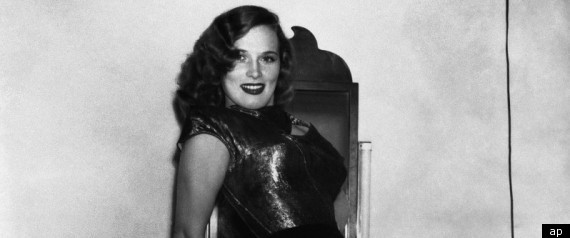 LOS ANGELES — Denise Darcel, the French-born actress known for vampy roles in such films as "Vera Cruz" and "Thunder in the Pines," has died. She was 87.
Darcel's son, Craig, said Monday that she died Dec. 23 at a Los Angeles hospital from complications from an emergency surgery to repair a ruptured aneurysm.
After coming to the U.S. in 1947, Darcel starred opposite several leading men in a string of films in the '50s, including "Battleground" with Van Johnson, "Tarzan and the Slave Girl" with Lex Barker, "Westward the Women" with Robert Taylor and "Young Man with Ideas" with Glenn Ford.
She most famously played a vivacious double-crossing countess in 1954's "Vera Cruz" opposite Burt Lancaster and Gary Cooper.
Darcel is also survived by another son, Chris.
Watch Darcel sing to Glenn Ford in "Young Man With Ideas":
Copyright 2014 The Local Paper. All rights reserved. This material may not be published, broadcast, rewritten or redistributed.