South Sudan Ethnic Violence Leaves At Least 22 Dead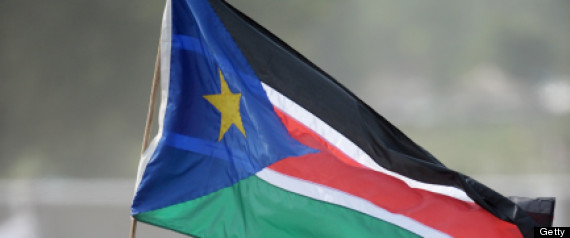 JUBA, South Sudan -- Members of a South Sudanese tribe targeted in massive attacks late last month have killed 22 people and burned down three villages of the opposing tribe in new attacks, a state governor said Monday.
Thousands of youth from the Lou Nuer tribe launched a series of cattle raiding attacks in late December and early January in Jonglei state that sent up tens of thousands of villagers fleeing for their lives.
The U.N. has said it is possible hundreds of people were killed. A local official, Pibor County Commissioner Joshua Konyi, said that 3,182 people were killed, mostly women and children. The central government has cast doubt on that figure, though, and says it is investigating. Konyi is a member of the Merle, the tribe that was attacked.
"Pibor county is quite large. It is not possible for the commissioner (to investigate) with the terrain and the difficulty of movement," said government spokesman Barnaba Benjamin Marial.
Whatever the toll, the damage done by the columns of armed fighters was severe. South Sudan's government has declared Jonglei a disaster zone, and the U.N. has said a major emergency operation is under way.
But aid is not yet reaching the region. Mary Boyoi Gola, a representative of the Murle community on a team of peace negotiators, who is in Pibor, told The Associated Press on Monday that food is scarce.
Meanwhile, new fighting is taking place. The state governor, Kuol Manyang Juuk, said Monday that Murle fighters burned down three villages, killed 22 people and wounded 20 on Sunday and Monday. Fighting is ongoing.
Juuk said the attacks were either "retaliation or a continuation of the hostilities that have been going on all along."
While the Murle attacks follow the recent Lou Nuer raids, the Murle also raided Lou Nuer communities in Jonglei as recently as August. Lou Nuer community leaders say the August attacks – which left more than 600 dead – were the driving force behind the Lou Nuer's recent raids.
Juuk said that South Sudan's military hopes to launch a civilian disarmament exercise by the end of the month to remove the automatic weapons held by much of the region's youth.
"Cattle rustling has been there since 1898," said Marial. "But in those days they were using spears and sticks. Now they have acquired a lot of weapons during the civil war and this has made the cattle rustling to be much more damaging than anything else."
Dina Parmer, a policy adviser for the peacebuilding organization PACT, says the both the government of South Sudan and the international community must do a better job of preventing the attacks. Parmer cast doubt on whether a disarmament campaign can stop the cycle of violence.
"This is an issue of preparedness," she said. "We know these conflicts happen, to some extent they are predictable."
Parmer said the raids will likely continue without any credible and peaceful forum for communities to address their grievances and seek justice.
"Violence has become the norm. It has become the only way in which to get noticed and the only way in which to get what people need," she said. Parmer said the rural communities of Jonglei have almost no access to South Sudan's justice system.
News on Monday of the new attacks came on the seven-year anniversary of the Comprehensive Peace Agreement, which ended more than 20 years of civil war with Sudan. The agreement paved the way for a self-determination vote in what is now South Sudan.
Since gaining independence in July, South Sudan has been beset by internal conflict, including cattle raids in Jonglei and Lakes states as well as various rebellions led by former commanders of South Sudan's armed forces. Violence has also simmered on the new border with Sudan. The two countries have not yet agreed to terms to share the region's oil wealth.
Copyright 2014 The Local Paper. All rights reserved. This material may not be published, broadcast, rewritten or redistributed.