The New York Times Arts & Leisure Weekend 2012: Highlights From Philip Glass, Carey Mulligan, Alan Rickman And More
Philip Glass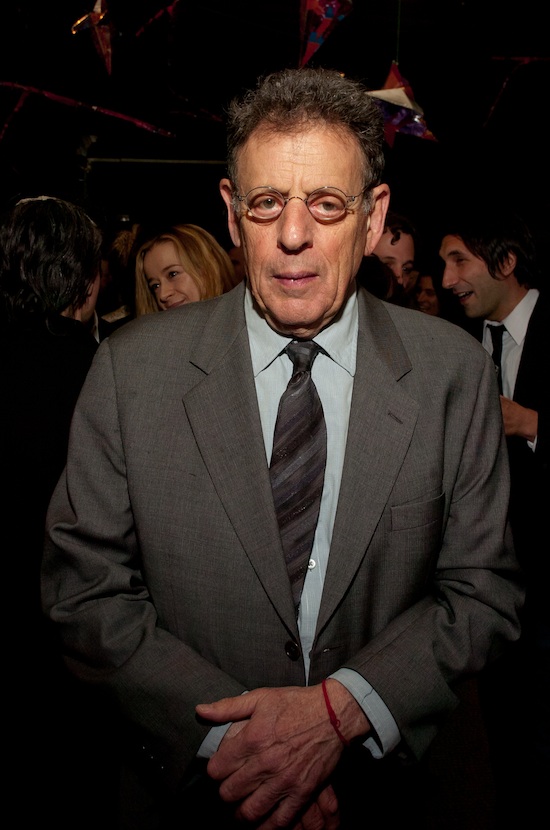 Getty Images

Surprisingly warm for a master of minimalism, composer Philip Glass, who turns 75 this year and has "as much work as 20 years ago," spoke about public approval, the internet, and why his audiences are like Dorian Gray's portrait in the best possible way.
On the "poetic justice" of landing an audience of billions when he scored the 1984 Olympics opening ceremony:
I don't need poetic justice because I've never been treated unjustly.
On why he doesn't care whether or not individuals like his music:
Some people don't like the Beatles. Can you believe that?
On the number of audience members that used to leave mid-concert:
I think 25 percent is a very kind estimate.
On the sole American staging of "Waiting For The Barbarians" in Austin, Tex., and its run abroad:
The only reason I got them to do it was because they thought I was writing about George Bush, which was very unlikely. The Europeans did it because they thought it was about America, but it wasn't. It was about any place.
On why new pieces rarely premiere in the U.S., but often make it over:
I don't think we're less educated or cultivated. It's the way we support the arts here... We've destroyed music education in the schools, to the detriment of children. At the same time, I don't know any country that loves the music and the arts the way the Americans do.
On a "new" music culture in the age of the internet:
I want to be part of it. I don't want to compete with it.
On the "curious" fact of his audiences "staying young":
It's some sort of Dorian Gray thing. I'm getting older and they're staying the same age. [I think it's because] the language of my music is a binary language and the language of the internet is a binary language. What you're really hearing is music that's based on ones and zeros. It's the complexity of simplicity that's interesting... I just made that up, by the way.
On critics who call his work simplistic:
The complete artist will always make his work look easy. So am I insulted?
On writing music:
"It's just something to do."
"Am I creating it? Or am I just listening?...Painting is seeing, composing is listening, and writing is speaking."
"Music is a place. It's a place like Ann Arbor, or Minneapolis...Like dance, when it's over, it disappears."
>Up Next: Carey Mulligan