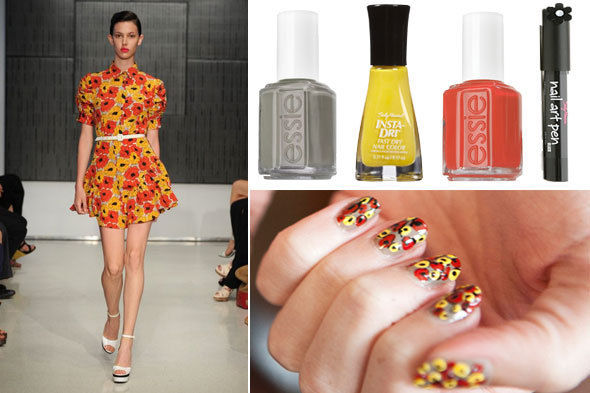 Since moving into a new apartment last summer, I've failed miserably at keeping fresh flowers alive thanks to constant thermostat changes and unpredictable sunlight; but this is one bouquet I'm sure I'll have a bit of luck maintaining longer.
"I knew the bright abstracted red and yellow flowers would lend themselves to the inexact science of nail art," she wrote.
What do you think about this YSL-inspired manicure? Tell us your thoughts in the comments section.
SUBSCRIBE AND FOLLOW
Get top stories and blog posts emailed to me each day. Newsletters may offer personalized content or advertisements.
Learn more