Will Arnett, Jason Bateman And More: The Top 50 Digital Power Players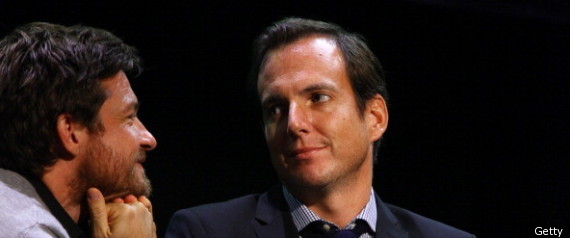 The Hollywood Reporter:
Poor Reed Hastings. If only he hadn't tried to split Netflix in two, his personal stake wouldn't have plunged $640 million. It was just one of many floundering attempts by Hollywood and its partners in the past decade to navigate the digital world.
Who would have thought Rupert Murdoch's 2005 acquisition of MySpace would turn into a disaster? Or that a Finnish game company would become a Hollywood sensation via a flock of angry birds?
Read the whole story: The Hollywood Reporter