Charlize Theron had us doing double-takes in her yellow Stella McCartney dress yesterday. Out at the BAFTA's annual Tea Party in Los Angeles, the "Young Adult" actress wore a dress in a nearly identical hue to her memorable 2004 Golden Globes gown designed by John Galliano.
But unlike that fluttery, feminine dress, this one had one striking, sexy feature: side cut-outs.
While we're typically a fan of the cut-out look, the openings on Charlize's dress seemed to be covered with a gauzy sheer material that rippled oddly when she posed for pictures.
Take into account the peplum, the bright red lips and the distracting ankle tattoo and there was a little more going on here than we'd anticipated.
But then again, Charlize rarely has a bad fashion moment. What do you think of this one?
PHOTOS: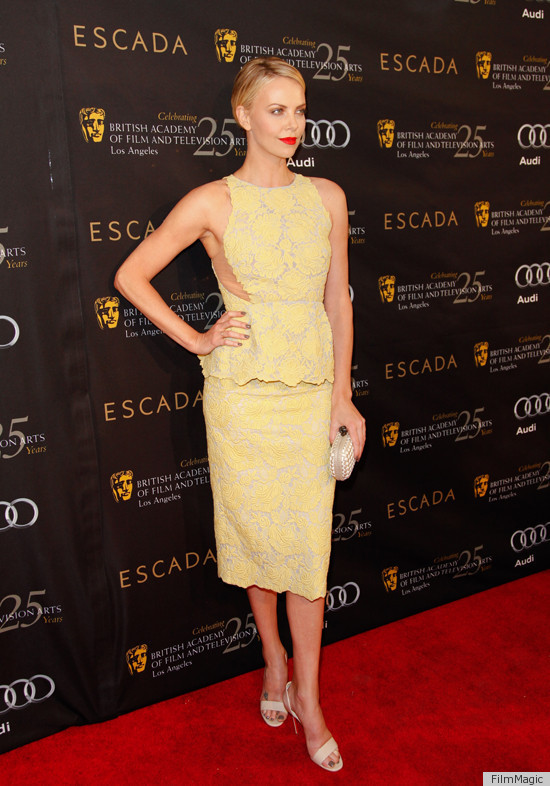 PHOTO GALLERIES
charlize theron at BAFTA tea party