[T]hese new menus offered a list of everything BoA customers' money is being used for, including investment in coal-fired power plants, foreclosure on Americans' homes, bankrolling of climate change, and paying for fat executive bonuses.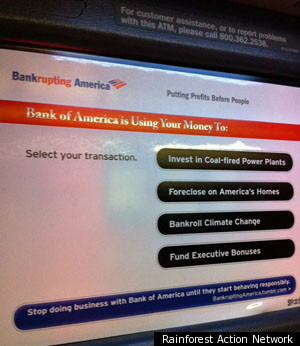 SUBSCRIBE AND FOLLOW
Get top stories and blog posts emailed to me each day. Newsletters may offer personalized content or advertisements.
Learn more