Check out that height difference!
Mitchell immediately commented on the height difference between herself and Abdul-Jabbar. She also told him that it was "quite daunting to meet a legend."
As a cultural ambassador, Abdul-Jabbar will travel around the world and meet with youth. He travels to Brazil on his first official trip next week, where he will set up a basketball tournament.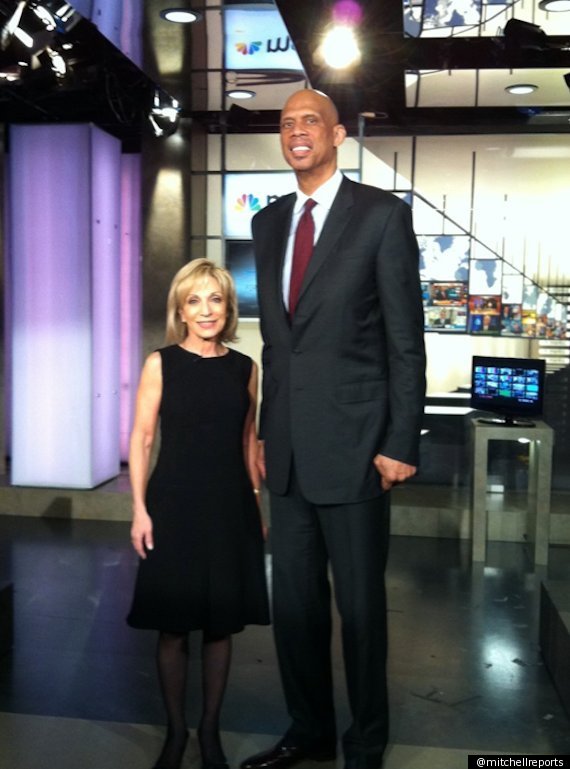 Watch Abdul-Jabbar's appearance on Mitchell's MSNBC show below:
Visit msnbc.com for breaking news, world news, and news about the economy
SUBSCRIBE AND FOLLOW
Get top stories and blog posts emailed to me each day. Newsletters may offer personalized content or advertisements.
Learn more