Celebrity Parents Are Just Like...Slightly-More-Stylish Regular Parents (PHOTOS)
Ever wonder what the rich and famous do when their kids barf on them on a cross-country flight? Or how they conceal the fact that they were up all night with a sick baby? Celebrities have to look good (it's part of the deal), but how do they stay stylish when doing the mundane -- grocery shopping, hitting the playground and lugging their tots around?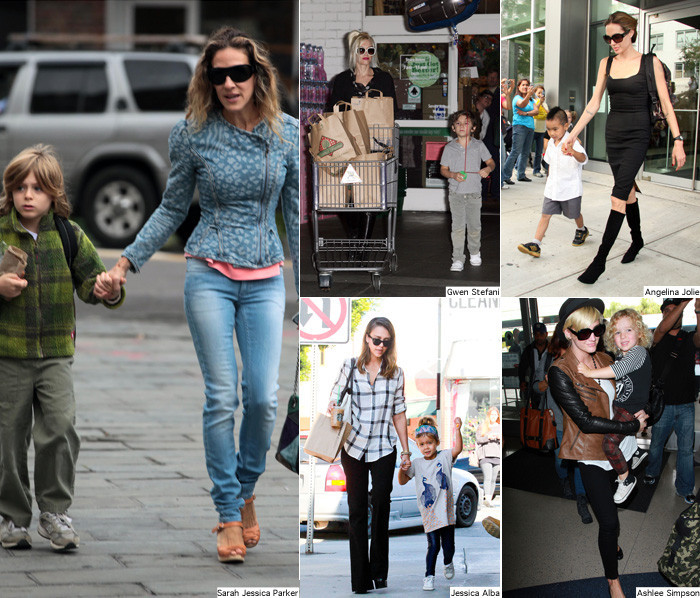 Fame/Flynet
The fact is, they actually look like us: jeans are in heavy rotation, as are flat, comfortable shoes and sunglasses (to cover up those inevitable under-eye circles). Famous or not, kids are hard work, and 6-inch heels just won't do when you're chasing after them in the park. Click through our gallery to see 29 stylish celebrities and their kids below.
Celebrity Style: With Kids
CELEBRITY RELATED LINKS YOU MAY LOVE:

We Love Olivia Palermo's Winter Polish - FabSugar

Solange Knowles And More Famous Faces Modeled In Alberta Ferretti's Latest Show - The Cut

Kim Kardashian, Rihanna and Lady Gaga: Stars Who Piss Off PETA - Daily Beast

Kristen Stewart: From Stilettos to Sneakers - InStyle

Pippa Middleton's 10 Cutest Coats - People Style Watch

Can You Guess This Star's Age? - Daily Makeover