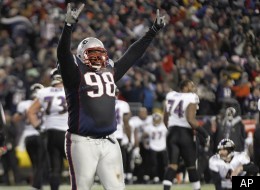 Super Bowl 46 will feature a rematch of one of the most memorable Super Bowl pairings of all time -- the New England Patriots and New York Giants. And, just like Super Bowl 42, the Patriots are the early favorites.
New England, who eliminated Baltimore in the AFC Championship game, are favored over the Giants by 3.5 points. New York dominated Atlanta to open the 2012 playoffs and then reeled off two incredible road victories against Green Bay and San Francisco to earn a trip to Indianapolis.
Covers.com tweeted that the over/under is 54.
In 2008, the Giants pulled off the stunning upset over the Pats, who were playing for perfection.
Which team do you think will win?