Miranda Kerr was already something of a superhero, wasn't she?
The Australian model, 28, models bazillion-dollar bras and gets to come home to Orlando Bloom, which is already enough to make her girl-crushworthy in our eyes. But Kerr returned home to shoot a superhero-theme cover for a special collectors' issue Grazia Australia, and, uh, no complaints here: Miranda looks good.
In a custom bodysuit designed by Alex Perry and sharp blue pumps, Kerr brandishes an Australian flag for Chris Colls' cameras and does her best Wonder Woman pose. (Although her right breast looks a little wonky to us... Photoshop flub?)
We can't decide if we prefer Miranda as a superhero or a circus ringmaster, so, guess we'll have to study these pictures some more.
Check out the cover and the behind-the-scenes video below, where Kerr talks about why she likes Australian designers so much. (Oh yeah, and she also poses naked, save for that flag.)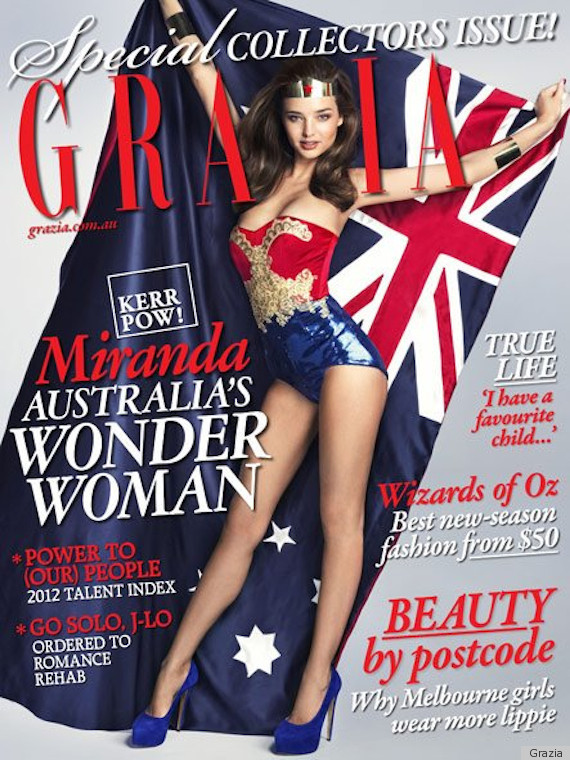 SUBSCRIBE AND FOLLOW
Get top stories and blog posts emailed to me each day. Newsletters may offer personalized content or advertisements.
Learn more