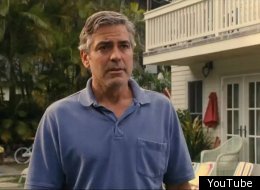 From "Kramer vs. Kramer" to the wine-fueled misadventures of divorcee Miles in "Sideways," Oscar voters have long favored films that deal with divorce as a subject matter. This year's crop of Academy Award nominees proved no different, with a number of noms going to films that spotlight marital turmoil.
Which films do you think will take home the gold?
oscars divorce slideshow(CLONED)
The front-runner for Best Foreign Language film, "A Separation," tells the story of Simin and her husband Nade -- a modern-day Iranian couple who wish to dissolve their marriage in spite of legal hurdles. When Nader opts to care for his Alzheimer-stricken father instead of leaving Iran with his wife and 11-year-old daughter, Simin petitions for divorce. But a judge denies Simin's petition, deeming the issues surrounding their split a "small problem." The film is also nominated for Best Original Screenplay.

"My Week With Marilyn" chronicles Marilyn Monroe's (Michelle Williams) extramarital affair with 23-year-old film gopher Colin Clark on the set of "The Prince and the Showgirl." Based on Colin's memoirs of his time with the actress, the film scored two Oscar noms: "Best Actress" for Williams and Best Supporting Actor for Kenneth Branagh, who plays Monroe's co-star Laurence Olivier.

Honolulu-based lawyer Matt King (played by George Clooney, who is nominated for Best Actor) has no qualms assigning himself the "back-up parent" role in raising two daughters, Alex, 17, and Scottie, 11. But when a boating accident renders his wife, Elizabeth, comatose, Matt is forced to take a more hands-on approach to parenting, all while confronting the news that his wife had been having an affair with another man (Matthew Lillard). Directed by Alexander Payne (who previously helmed the Oscar-winning divorce classic "Sideways"), the family dramedy is nominated for Best Picture, Best Actor, Best Director, Best Adapted Screenplay, and Best Film Editing.

The art of conversation deals a double blow to silent movie star George Valentin in "The Artist," a Best Picture nominee. First, the advent of the talkies rob him of his career; then, his wife kicks him to the curb because he isn't willing to talk about their problems. Fresh off its Golden Globe win for the Best Picture, Comedy or Musical, the black-and-white silent film also scored Oscar nominations for Best Actor, Best Director and Best Original Screenplay.

Set several days before the Ohio presidential primary, Best Adapted Screenplay nominee "The Ides of March" details an ambitious deputy campaign manager's (Ryan Gosling) efforts to cover up a political scandal that could destroy Governor Mike Morris' (George Clooney) shot at the presidency. Campaign intern Molly Stearns (Evan Rachel Wood) sleeps with Gosling's character, but it's her affair with the married Morris that could pose a major problem to the campaign.

Major League Baseball manager Billie Beane (Best Actor nominee Brad Pitt), a divorcee, leads the financially-burdened Oakland A's to a successful season, all while attempting to make good in the eyes of his 12- year-old daughter. The real-life underdog story picked up six Oscar nominations, including Best Picture and Best Adapted Screenplay.

Directed by David Fincher, "The Girl with the Dragon Tattoo" chronicles journalist Mikael Blomkvist's (Daniel Craig) and computer hacker Lisbeth Salander's (Rooney Mara) search to uncover what happened to a woman missing for 40 years. Based off the first book in a series by Stieg Larsson, Craig's Blomkvist is a divorcee with one daughter and a penchant for picking up lovers, including the mysterious Salander. The film is nominated for five Academy Awards, including a Best Actress nod for Mara.

Madonna's sophomore directorial effort nabbed a Best Costume Design nomination. Framed by a young woman's (Abbie Cornish) current-day obsession with a historical couple, the film chronicles American divorcée Wallis Simpson's (Andrea Riseborough) romance with King Edward VIII (James D'Arcy), the royal who abdicated the throne to be with her.

Mr. Rochester (Michael Fassbender) desperately wants to marry governess Jane Eyre (Mia Wasikowska), but he's got more than a few skeletons in his closet -- namely, Bertha, his mentally-ill first-wife who's holed up in the basement of his estate. The drama, directed by Cary Fukunaga, scored a Best Costume Design nomination.