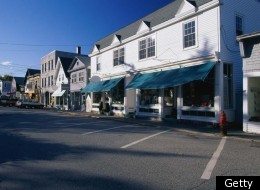 With the new year in full swing, business owners are now putting their 2012 plans in place, addressing old challenges and trying to head off new ones. While the economy has made some modest improvements, the outlook remains shaky on Main Street. According to a recent study by the National Federation of Independent Business Research Foundation, most small businesses cited uncertainty (61 percent) and weak sales as their primary impediments to growth. They also named weak sales as the top business concern in NFIB's monthly Small-Business Optimism Index report for the 16th consecutive quarter.
Other challenges recession-weary small-business owners reported? The adverse impact of regulation (cited by 40 percent), lack of finance (41 percent) and lack of skilled workers (61 percent).
Politicians and pundits alike love to speak on behalf of business owners and claim they know what's ailing them. We decided to actually ask them. Here's a look the biggest challenges 12 business owners expect to face in 2012.
Sharon Hershkowitz Balloon Saloon New York City "This weekend while returning from a trip down south to Charleston, Savannah, and other towns, I came back with a deep sense of despair. Entire towns are made up of small streets filled with stores which are almost all for rent. How can people get jobs in locations that are vacant? How are stores to keep up neighborhoods when real estate is crashing down in front of them? Regulations, rules, taxes, employees milking the system for unemployment, mountains of paperwork all are making it quite impossible to run a profit. Compounding that situation are big box stores. I'm sorry to see mom-and-pop stores struggling while being a vital part of the community's DNA. Where does this all go? Greedy real estate owners, desperate real-estate owners and housing foreclosures all make up an unsavory mix for the economy. Is a successful business woman who's worked over 32 years at the same location supposed to bear the brunt of government entitlements and misappropriated funds? Help!"

Linda Lea, Maria Baugh and Pam Nelson Butter Lane Cupcakes New York Baugh: "Revenues are unpredictable and credit is nonexistent. That means all new ventures must be self-funded and we have to continue to find 'new' revenues -- partnerships with companies like Groupon, Seamless and Foursquare, growth that requires little/no upfront investment, etc. It's not impossible, but it's not easy."

Seth Priebatsch SCVNGR Cambridge, Mass. "One of our biggest challenges is being on the forefront of a nascent market -- in our case, mobile payments with LevelUp. While we're seeing tremendous adoption and interest from merchants, we know we're still ahead of the game in consumers' minds. People are excited about mobile payments, but are honestly shocked to realize they can actually do it now. Our challenge is to keep innovating on the product and also educating consumers at the same time to bring them up to speed. Getting too far ahead of consumer demand isn't a recipe for success, so our challenge is going to be careful feature growth and moderation until the consumer mindshare is 100 percent on board with mobile payments."

Alexandra Zagami Piccolini New York "As a new venture, what I personally find to be most challenging for 2012 is hiring a solid team of employees. I am a one-woman show, with a helping hand from my mom when needed. I feel that it is best that I am in the store every day for at least the first year to watch the nature of it, and to nurture it the best way possible. In your first year, everything is a learning experience, so I need to be hands on. Customer service is key and number-one in my eyes. That's where the challenge comes in: to have a secure and happy team behind me."

Erik Tonkin Sellwood Cycle Repair Portland, Ore. "Our biggest challenge for 2012 will be growth management. Yes, it's a good problem to have, and we want to keep it that way. Gross sales were up 20 percent between 2010 and 2011, and the move to our new, much larger building after 20 years of steady growth in our old space was the big reason. We had air to breathe, and our lungs filled. Our partners -- customers, suppliers, peers and neighbors -- have high expectations, and so do we: We want to fulfill our promise, but we want to do it our way. How will we meet the demand for more hours of operation, more product, more services and -- consequentially -- more staff? We will move slowly and deliberately, and we'll try to choose a path that's sustainable. We're in it for the long haul. I'm not interested in quarterly reports and profits."

Morgan First Second Glass San Francisco "Second Glass's biggest challenge for 2012 is to champion local wine. In the last few years, 'local' has become such a trend, and yet when you go to a restaurant, there is local food, local beer, but no local wine! People overlook that they are making wine now in all 50 U.S. states -- good wine! It's easy to forget, but 20 years ago people laughed at wine from California, so our goal is that in five years when people say they are drinking wine from Virginia, it's like saying you are drinking wine from Napa. Local wineries are not only producing a great product, but supporting them is good for the community, the economy and the planet."

David Meinert Big Mario's Pizza Seattle "2012 is going to be all about attempting to adjust for higher wholesale prices and higher labor costs while not passing those higher costs on to customers with higher prices. This will require more efficiencies and hopefully greater sales volumes as we slowly climb out of the recession."

Mary Ardapple Apple's Bakery and Apple's Gluten Free Kitchen Peoria, Ill. "A business has to move so fast in today's marketplace to survive and thrive. It's easy to become consumed by all the distractions. A big challenge is team development, to keep the team motivated and growing. Our motto is 'make today better than yesterday and tomorrow better than today.' My secondary challenge is to redefine 'balance' for me individually."

Cyrus Massoumi ZocDoc New York "I'm proud to have hired the 200th ZocDoc employee in 2011. This year, our goal is to double our size by hiring our 400th team member by the end of 2012. It's essential to get the best people in place. We wouldn't have been able to build a service that patients and doctors love without incredible software engineers, salespeople, patient advocates, operations team members, marketers and leaders from every department within the company. We've set ambitious goals for ourselves, and we need to hire many more great people to transform access to health care. We're offering an iPad 2 to anyone who refers a candidate who is ultimately hired."

Theresa M. Szczurek Radish Systems Boulder, Colo. "Radish's challenge is to break through the tsunami of media messaging and make businesses aware that ChoiceView is available to share visuals on a transaction with mobile callers. Being unique yet sounding similar to other visual technology makes it challenging to describe ChoiceView in a sound bite or 140 characters, and to explain the value proposition relative to business customer service, mobile commerce and tech support issues. As a young tech company, we're using no or low-cost guerrilla communications, including social media, analysts/media reviews, and presentations at conferences. The challenge is to wisely use our resources to attract credible partners, more market traction and the next wave of funding in a tough economy."

Shane Robinson Soletron Coral Springs, Fla. "I've realized more and more that one of the greatest -- and perhaps most under-appreciated -- challenges an entrepreneur faces is that of learning to be an effective leader. In the early growth stages at most startups, finding great talent is incredibly difficult, and when you do find that talent, you often can't afford to compensate at market rates. You've got to constantly sell your team on the dream for them to believe it's a cause worth joining, and then fighting for. As a startup with limited resources, it's a grind -- every day. There are never any 8-hour days or 40-hour workweeks. And there are no big paychecks (at least in the beginning). Getting people who work for you to share your dream, especially those who don't have the same incentives or risk reward profiles as you, is extremely challenging, and it takes real leadership to keep people motivated to live that grind. If you can't be a consistent source of motivation or a believable evangelist for your brand -- if you can't lead -- not only will potential clients not believe in you, but your own employees won't either. One of the elements that makes leadership so challenging is learning what motivates different kinds of people and then holding them accountable for achieving goals. To effectively do those things, you've got to be crystal clear with expectations -- over-communicate if anything -- or you'll run the serious risk of wasting time and money because of misunderstandings, miscommunications and lack of attention to detail. The leadership obstacle is something that pervades the life of a business, and it really is the foundation for everything else."

Lynn Skynear Skynear Designs and Gallery Washington, D.C. "Three main challenges: First, the banks are hoarding money, making it almost impossible for startups and established small businesses to get a loan. Second, the small bricks-and-mortar businesses are an endangered species. A generation of people glued to their chairs and computers click and shop around the world. As the clicks multiply, jobs are lost in the community, local vendors and artists cannot sell their goods and often state sales tax are not collected. Finally, manufacturers and major suppliers are giving mega stores much more favorable terms, making it impossible for the small business to compete and survive. 2012 could be the death rattle for ma-and-pa businesses if these trends continue. Maybe this is what the Mayans were warning us about."