Getting Married In Arkansas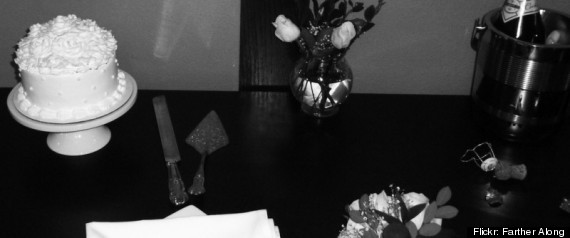 Planning a wedding is a big undertaking, to be sure. But sorting out the legal paperwork before you say "I Do" can be even more challenging. To help get you organized before your Big Day, The Huffington Post has put together a comprehensive, state-by-state guide to getting married. Read on for everything you need to know about getting hitched in all 50 states. --Sue Hargis Spigel
Residency Requirement And Waiting Period
There is
no residency requirement
for marriage in the state of Arkansas. There is
no waiting period
so long as both parties are of legal age. If they are younger, there is a five-day waiting period, along with parental or guardian consent
Age Requirement
The legal age for marriage in Arkansas is 18 for men and women. Women age 16 and 17 and men age 17 may marry if they obtain permission from both parents or the custodial parent, if the parents are divorced and one has full custody or if the other parent has abandoned the son or daughter wishing to get married. A court-appointed guardian is able to give permission as well. In the case of pregnancy or the birth of a child, an underage couple may marry if both parties appear before a circuit judge, who then orders the clerk to issue a marriage license. There is a five-day waiting period for underage applications.
Marriage License
The cost of a marriage license in Arkansas varies from county to county, but it is usually
$30
to
$60
. Both parties must appear at the county clerk's office to file a notice of intention to wed. The applicants then sign a $100 bond. They must return the license to the county clerk's office within 60 days from the day of issuance. If they do not return it, they pay the $100 bond.
Legal Documentation
When the man and woman file an intention to wed, each must show
legal identification
, such as a driver's license, military identification, a birth certificate or a similar document. No blood test is required. A
second marriage
in Arkansas may take place only if the former marriage has been dissolved or upon the death of the former spouse.
Witnesses And Officiants
No specified number of
witnesses
is required for marriage in Arkansas, but witnesses present at the wedding ceremony sign the marriage certificate, along with the marrying couple and the officiant. The
minister, priest or justice of the peace
who performs the ceremony must have filed credentials in the state of Arkansas with a county clerk. If a justice of the peace performs the ceremony, the wedding must take place in the county where that justice lives.
Same-Sex Marriage
Same-sex marriage is banned in the state of Arkansas. Arkansas Code 9-11-109, enacted in 2003, states the following:
"Marriage shall be only between a man and a woman."
In fact,
Amendment 83
of the state constitution, which was approved by 75 percent of Arkansas voters in
November 2004
, bans same-sex marriage and other same-sex partnerships. Any existing same-sex marriage is void.
Did You Know?
There won't be any surprise drunken weddings in Arkansas -- it's illegal for a clerk to issue a marriage license to anyone who seems to be under the influence of alcohol or drugs. Also, despite not honoring same-sex partnerships or any other types of unmarried legal status, the state legislature may choose to honor a
common-law marriage
between a man and a woman that occurred in another state.
See the full set of laws and regulations regarding marriage in Arkansas.

A name change following marriage in Arkansas can be a hassle. It's a good idea to start by getting certified copies of your marriage certificate, filing a name change petition, then changing your name on your driver's license and vehicle registration. Name changes must also be submitted to your employer, as well as the Social Security Administration and the U.S. passport agency. Also consider changing your name on voter registration forms, bank accounts, credit cards, frequent-flier accounts and utilities providers.

Learn more about getting married in each of the 50 U.S. states here.