So it was quite brave of Elle Macpherson to try the much-maligned dress on Wednesday night. The Aussie model attended the National Television Awards 2012 in London wearing the gray Tom Ford frock, accenting the bejeweled look with a dramatic braid-meets-ponytail hairstyle.
The dress didn't great reviews the first time -- how does it fare the second time around? And, of course: who wore it better?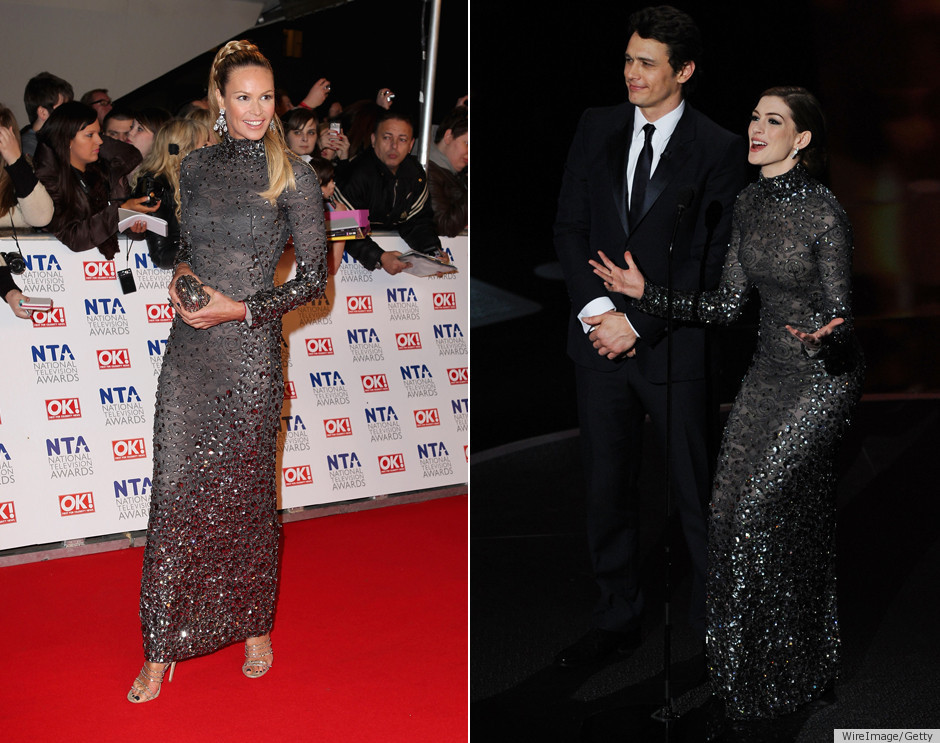 Elle Machpherson vs Anne Hathaway: Who Wore It Better?