'Gossip Girl' 100th Episode: Blair's Wedding, Georgina Returns, Nate Meets The Real Charlie Rhodes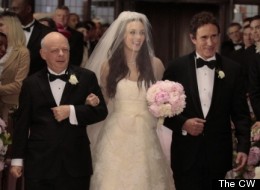 On Monday, "Gossip Girl" reaches two major milestones as Blair walks down the aisle and the show hits its 100th episode!
I was lucky enough to catch a sneak peek screening of G.G. yesterday and am pleased to report that it's one of the show's best to date -- although that's all I can say for now.