Rumer was spotted taking a cigarette break outside of the hospital and looking worried while talking on the phone. The actress was seen still wearing her orange visitor's tag, bundled up in a wool coat on the grey day.
"Because of the stresses in her life right now, Demi has chosen to seek professional assistance to treat her exhaustion and improve her overall health," Moore's rep explained. "She looks forward to getting well and is grateful for the support of her family and friends."
Because there has been no photographic instances of Kutcher visiting Demi, it looks, for now, Rumer will serve as her mother's pillar of support.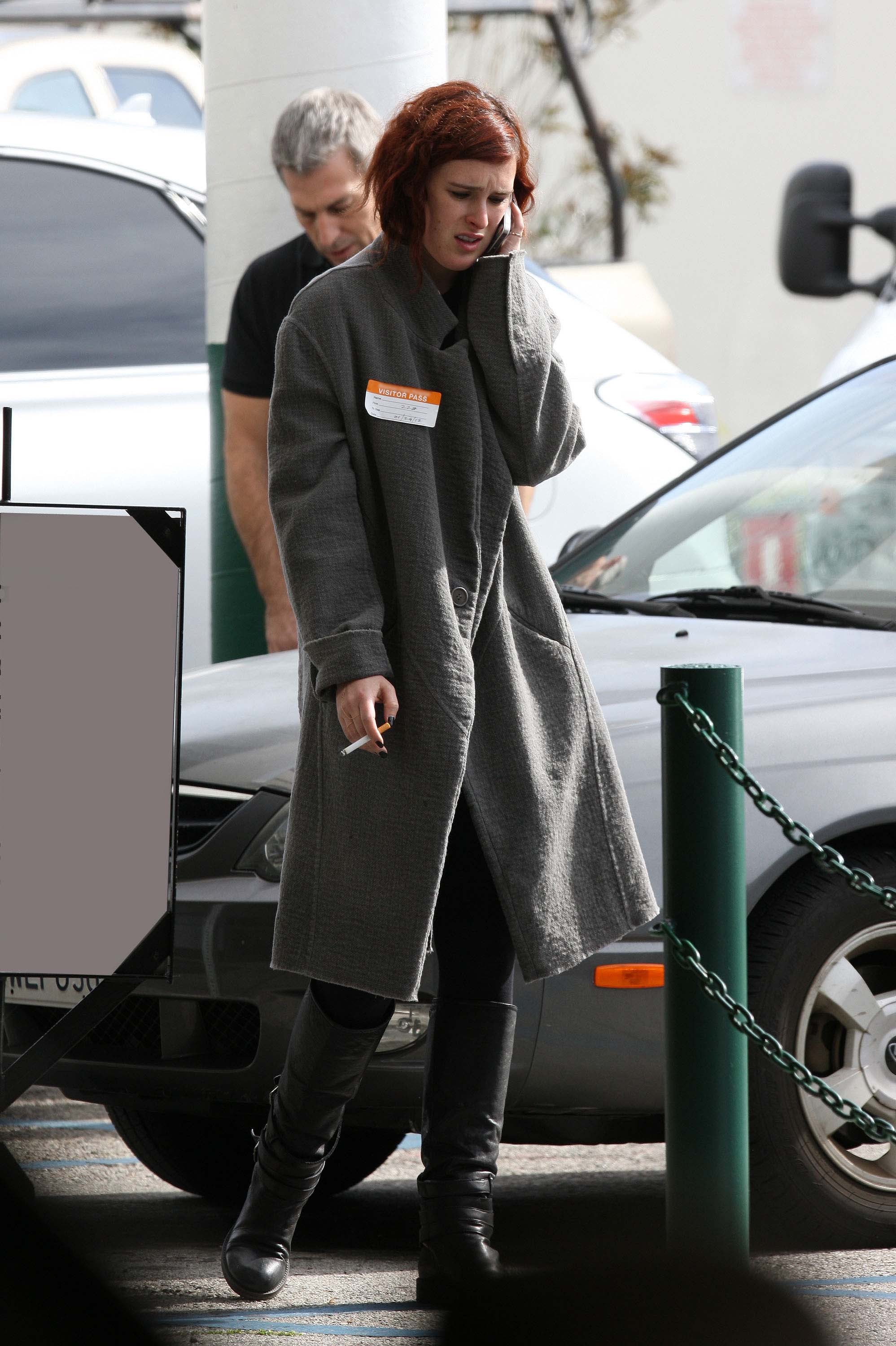 Check out scenes from Ashton and Demi Moore's marriage:
Ashton Kutcher Demi Moore Split
SUBSCRIBE AND FOLLOW
Get top stories and blog posts emailed to me each day. Newsletters may offer personalized content or advertisements.
Learn more