H&H Bagels Evicted From Last Site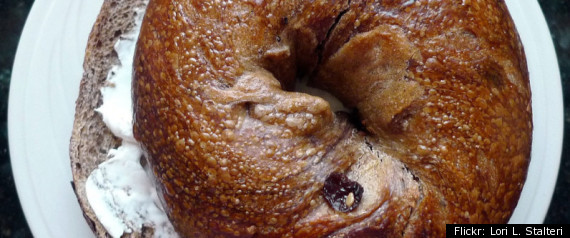 NEW YORK — New York City's famous H&H Bagels has been evicted from its last remaining location.
The Wall Street Journal ( ) reports that the once dominant bagel empire was locked out of its midtown location Thursday as part of a legal possession. http://on.wsj.com/wJ68Nc
It says representatives for the new owners declined to disclose plans for the building.
Owner Helmer Toro was trying to keep the remaining location even though the property had been sold at a bankruptcy auction.
The site housed a small retail store and a manufacturing plant for the bagels that were shipped world-wide.
Toro's original store on Manhattan's Upper West Side and a manufacturing plant in New Jersey both closed last year amid financial difficulties.
Toro founded H&H in 1972, and some connoisseurs considered his bagels the city's best.
Copyright 2014 The Local Paper. All rights reserved. This material may not be published, broadcast, rewritten or redistributed.