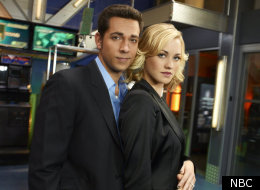 "Chuck" may be gone, but it certainly will not be forgotten. After five seasons, the little show that could signed off, but not without leaving quite an impact on its fan base.
From favorite quotes to favorite scenes, HuffPost TV asked fans to share their treasured "Chuck" memories. Check them out below.
And if you are wondering how the series ended, read Maureen Ryan's recap for her very detailed thoughts on finale. Have some unanswered "Chuck" questions? Co-creator Chris Fedak may have answered them here.