Hipster Freeze-Tag Brings Childhood Game To Academic Levels In Silver Lake, And Looks Silly (VIDEO)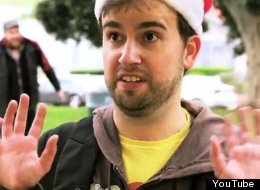 Although hipster-bashing will soon become officially comically irrelevant (the President has an Instagram account, for goodness sake), one trait that we can't help but mock is the obsession with childhood activities. In this sketch, "Hipster Freeze-Tag," a bunch of grown-up children put their fancy college educations to good use by running around in a Los Angeles park and slapping each other while deconstructing the true meaning of the game.
Much like the sketch from "Portlandia" about an "adult hide-and-go-seek" club, this sketch hits pretty close to home for anyone who has experienced kickball leagues after pubescence.